Yii Error Handling
Error Handling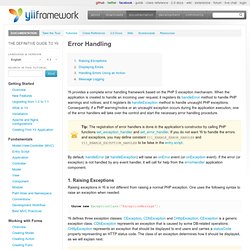 Yii provides a complete error handling framework based on the PHP 5 exception mechanism. When the application is created to handle an incoming user request, it registers its handleError method to handle PHP warnings and notices; and it registers its handleException method to handle uncaught PHP exceptions.
CException
Y!!, on 01 February 2011 - 01:11 PM, said: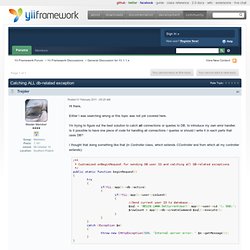 Catching ALL db-related exception
PHP 5 has an exception model similar to that of other programming languages.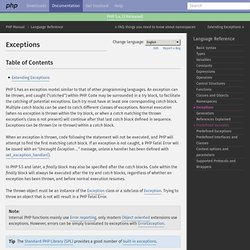 Exceptions
Exception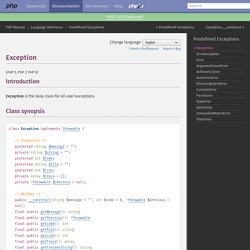 when you are using xdebug, exceptions message will never be shown if you use any encoding different than UTF-8, so if you are using any database with translated messages like oracle, you should ALWAYS, always, throw a exception like this