Open Data
Could data save newspapers?
01 November 2011 · By Kylie Davis The news that the world is entering a new era of "Big Data" is likely to offend many die hard traditionalists in newsrooms, who are still enraged by the Internet making the word "content" a synonym for journalism.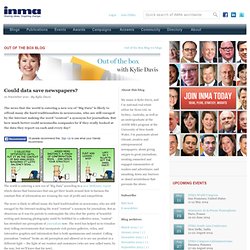 OpenDataSoft Solution - Open Data User Publisher Role on Vimeo
Open Data Challenge
Future Forum James Ball
Data Journalisme Ile de la Réunion ??
Open data : de la transparence démocratique au développement économique - romaingiscard sur LePost.fr (17:31)
Publié parromaingiscard post non vérifié par la rédaction 05/09/2011 à 17h27 - mis à jour le 05/09/2011 à 17h32 | vues | réactions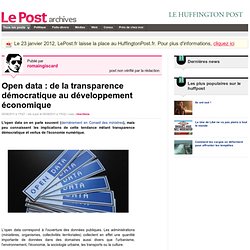 by Maria Popova What 12 million human emotions have to do with civilian air traffic and the order of the universe.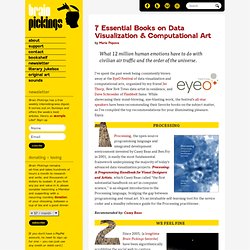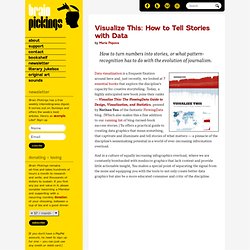 by Maria Popova How to turn numbers into stories, or what pattern-recognition has to do with the evolution of journalism.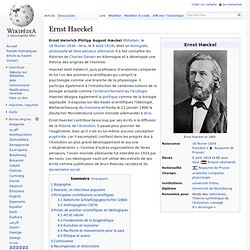 Ernst Haeckel
Un article de Wikipédia, l'encyclopédie libre.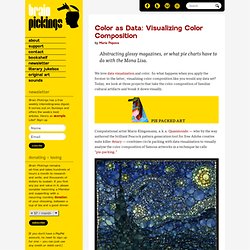 Color as Data: Visualizing Color Composition
by Maria Popova Abstracting glossy magazines, or what pie charts have to do with the Mona Lisa.
by Maria Popova
FORM+CODE: Eye and Brain Candy for the Digital Age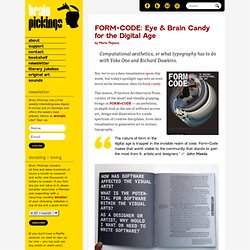 Mapping European Stereotypes
by Maria Popova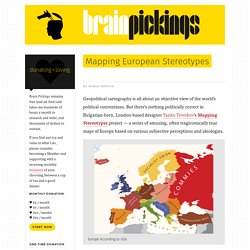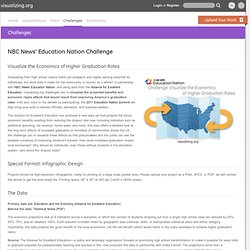 Visualize the Economics of Higher Graduation Rates
NBC News' Education Nation Challenge
Ce guide en deux parties présente des éléments de réponse aux développeurs et journalistes désireux de se lancer dans le monde du Data-Journalism .
European public bodies produce thousands upon thousands of datasets every year – about everything from how our tax money is spent to the quality of the air we breathe.
Open Data Challenge on Datavisualization
Introduction to Linked Open Data for Visualization Creators on Datavisualization
Last week ReadWriteWeb asked : "Is Linked Data Gaining Acceptance?" Our answer: definitely yes.
Faceted Wikipedia Search
List of European Open Data Catalogues at lod2.okfn.org
Suisse Open Data Initiative
Eingereichter Text 1.
11.5040 - Potentiel des données publiques ouvertes en Suisse - Curia Vista - Base de données d'entreprise - L'Assemblée fédérale - Le Parlement suisse
La conférence opendata.ch 2011 a été ouverte par Edith Graf-Litscher, conseillère nationale et co-présidente du Groupe parlementaire pour une informatique durable et par Andreas Kellerhals, directeur des Archives fédérales suisses, l'office qui accueillait les invités dans ses murs. C'est ensuite Nigel Shadbolt, professeur à l'Université de Southampton et membre du Public Sector Transparency Board UK qui a pris la parole. Son exposé a montré l'important potentiel de changements que présente et présentera encore l'Open Government Data à la fois pour la population et pour le gouvernement.
En Suisse aussi, l´Open Government Data a le vent en poupe
The opendata.ch 2011 conference was inaugurated by Edith Graf-Litscher, National Councillor and Co-Chair of the Parliamentarian Group for Digital Sustainability, and Andreas Kellerhals, Director of the Swiss Federal Archives.
Open government data gathers momentum in Switzerland
Switzerland is no longer a white spot on the OGD map.
Swiss Open Systems User Group: Home
All too much
The data deluge