Mes cool stuff a moi
You shouldn't believe everything you read, yet according to a classic psychology study at first we can't help it. What is the mind's default position: are we naturally critical or naturally gullible? As a species do we have a tendency to behave like Agent Mulder from the X-Files who always wanted to believe in mythical monsters and alien abductions? Or are we like his partner Agent Scully who was the critical scientist, generating alternative explanations, trying to understand and evaluate the strange occurrences they encountered rationally?
Why You Can't Help Believing Everything You Read | PsyBlog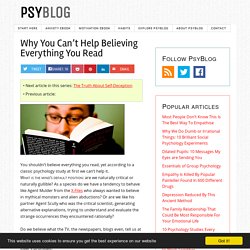 VOSTFR] Steve Jobs Stanford Commencement Speech, 2005 - une vidé
Blog by Chris Martenson Thursday, October 29, 2009, 10:05 AM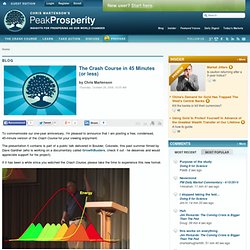 45 minute - The Crash Course in 45 Minutes (or less) - Oct. 29,
Say goodbye to Microsoft. Now.
A webcomic of romance, sarcasm, math, and language - By Randall
Tutsearch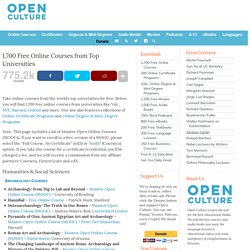 Free Courses Online: 250 Free Courses from Top Universities | Op
Get free online courses from the world's leading universities – Stanford, Yale, MIT, Harvard, Berkeley, Oxford and more. This collection includes over 875 free courses in the liberal arts and sciences. You can download these audio & video courses (often from iTunes, YouTube, or university web sites) straight to your computer or mp3 player. Over 30,000 hours of free audio & video lectures, await you now. Humanities & Social Sciences Art & Art History Courses
On-line Translator, Free Automatic Translation, Dictionary
Stop Software Patents Petition
Introduction Our petition aims to unify the voices of concerned Europeans, associations and companies, and calls on our politicians in Europe to stop patents on software with legislative clarifications. The patent system is misused to restrain competition for the economical benefit of a few but fails to promote innovation. A software market environment is better off with no patents on software at all.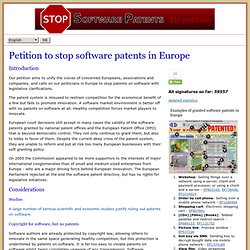 eHow | How To Do Just About Everything! | How To Videos & Articl
HCoop: The Internet Hosting Cooperative
Love your idiots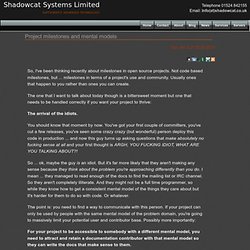 So, I've been thinking recently about milestones in open source projects. Not code based milestones, but ... milestones in terms of a project's use and community. Usually ones that happen to you rather than ones you can create. The one that I want to talk about today though is a bittersweet moment but one that needs to be handled correctly if you want your project to thrive: The arrival of the idiots. You should know that moment by now.
Why You Can't Help Believing Everything You Read | PsyBlog - Ice
45 minute - The Crash Course in 45 Minutes (or less) - Oct. 29,
Téléchargement Ulteo Open Virtual Desktop - Iceweasel
pearltrees
This post is part of Mashable's Spark of Genius series, which highlights a unique feature of startups. If you would like to have your startup considered for inclusion, please see the details here. The series is made possible by Microsoft BizSpark. Name: Pearltrees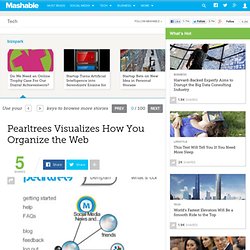 Pearltrees Visualizes How You Organize the Web
Meet Pearltrees: Bookmarks with a social twist | Between the Lin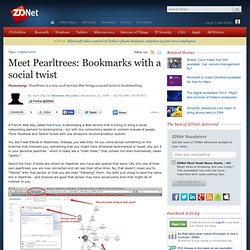 A French Web site, called Pearltrees, is developing a Web service that is trying to bring a social networking element to bookmarking - but with the connections based on content instead of people. Think Facebook and Twitter mixed with one Amazon's recommendation system. You don't add friends in Pearltrees.
Pearltrees launches Twitter sync and reveals its social system
[France] Paris-based Pearltrees has been catching interest around the web the last few days not least because a gaggle influential Silicon Valley bloggers have descended on Paris for Le Web, but mainly because of its interesting model for visually mapping how people collect and share information on the Web. But today the startup opens the kimono on its full system. They will announce two new things today: Twitter synchronization (enabling a user to create a pearl automatically from Twitter and to tweet automatically from their new Pearltrees), Pearltrees search, Real time discussion and connection.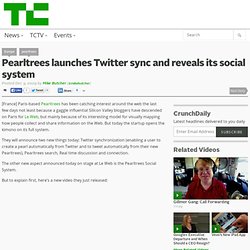 (18) Twitter / Home
Writing by Evan Ackerman on Thursday, 10 of December , 2009 at 12:53 am Yeah, so it goes about how you'd expect. The robot in the ring is the Genuine Great King Kizer, a 1 meter tall 9 kilo humanoid with 37 servos and 25 degrees of freedom.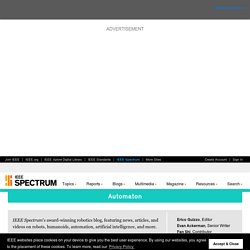 "World's First" Match Between Human Pro Wrestler And Robot | Bot
Breakthrough Learning in a Digital Age - Session III. New Learni