Arte y diseño
slider view 144. Topshoppers - Saint Petersburg 2013 143. Annazaranina - Saint Peterburg 2013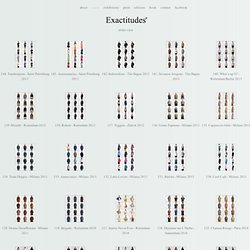 unnamed pearl
iGNANT
Where do ideas come from? Creative Blog and Ideas
Las 100 mejores obras de arte urbano de 2011
Agence Digitale Paris - Et Si Communication, Le Blog - Internet, Animation 2D/3D, Application mobile, Virale, Buzz, ...
Curieux Batman, perdu dans ce sud-ouest américain. L'artiste Rémie Noël, image une série de scènes « tongue -in-cheek » de Batman. Continue la lecture Quand Selena veut booster son business de centre de bronzage, elle se tourne vers GoDaddy. Désormais de nouveaux clients peuvent la trouver et le business de Selena explose. Continue la lecture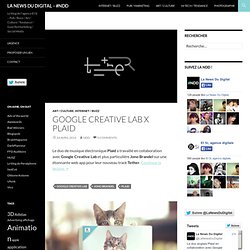 Stop Motion Blog | The Best in Stop Motion Animation | Dragonframe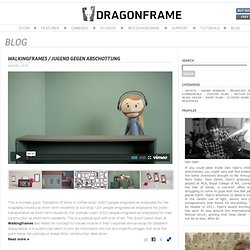 walkingframes / Jugend Gegen Abschottung April 6th, 2014 This is surreally good. Translation of texts: in coffee shop : 9,407 people emigrated as employees for the hospitality industry as short-term residents; at bus stop: 1,331 people emigrated as employees for public transportation as short-term residents; the 'pothole crash': 4,332 people emigrated as employees for road construction as short-term residents. This is a political spot with a lot of wit.
Store Front
Prezi - The Zooming Presentation Editor
NOTCOT.ORG
No Pants Subway Ride 2014 (View on YouTube) | Subscribe to us on YouTube Created and Directed by Charlie Todd / Produced by: Deverge / Music by Tyler Walker On Sunday, January 12th, 2014 tens of thousands of people took off their pants on subways in over 60 cities in over 25 countries around the world. In New York, our 13th Annual No Pants Subway Ride had over 4,000 participants, spread out over seven meeting points and eleven subway lines. Enjoy the video first and then go behind the scenes with our mission report and photos.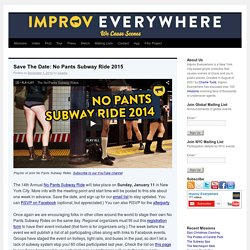 Improv Everywhere | We Cause Scenes
Co.Design: business + innovation + design
Representing the culmination of years of experimentation using hard, angular mediums to express soft textures, It's Been a Long Day is a capstone work for artist Andrew Myers. The masterful use of shadow and subtle variations in tone create a wonderful optical illusion: when viewed from even a short distance away, the shirt appears to be made of actual fabric, not 6,500 plus steel screws. Beyond the playful interplay between hard and soft, and light and shadow, the piece acts as a commentary on the toil, mask wearing, and unsung sacri!ces inherent in modern society. Just like chinks in a warrior's armor, every wrinkle in the shirt tells a story; a subtle history of what the wearer has survived. This "every man" concept is furthered by the piece's background, constructed with original French newspapers dating from the early 1900s.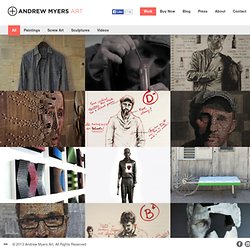 Andrew Myers Art - Home
COLOR IN MOTION / Main
Colossal | An art and design blog.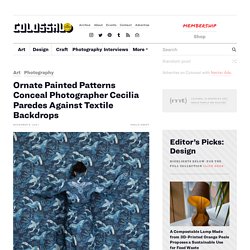 Remember Summertime Scrap Tires Sailing Hay Bales Summer Toboggan Run Isar Nuclear Power Plant Stock of Wood