Smart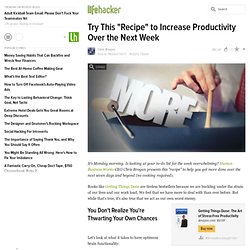 SExpand It's Monday morning. Is looking at your to-do list for the week overwhelming?
Discover the cosmos! Each day a different image or photograph of our fascinating universe is featured, along with a brief explanation written by a professional astronomer. 2012 March 12 The Scale of the Universe - Interactive Flash Animation Credit & Copyright: Cary & Michael Huang Explanation: What does the universe look like on small scales?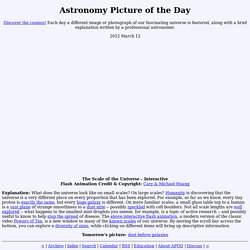 The Codex is a zipper-pull that contains humanity's accumulated wisdom, the EVR1 Canon. Its made of upcycled leather, a stainless Omega shackle and metal bolts. Use It is designed to be played with and meditated upon daily, whether at home or work or car. You can secure it to a belt loop, valuables or rear-view mirror.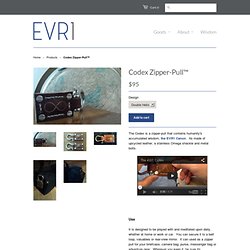 Codex (TM) | eVr1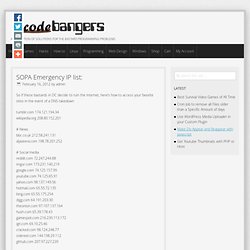 So if these bastards in DC decide to ruin the internet, here's how to access your favorite sites in the event of a DNS takedown tumblr.com 174.121.194.34 wikipedia.org 208.80.152.201 # News bbc.co.uk 212.58.241.131 aljazeera.com 198.78.201.252 # Social media reddit.com 72.247.244.88 imgur.com 173.231.140.219 google.com 74.125.157.99 youtube.com 74.125.65.91 yahoo.com 98.137.149.56 hotmail.com 65.55.72.135 bing.com 65.55.175.254 digg.com 64.191.203.30 theonion.com 97.107.137.164 hush.com 65.39.178.43 gamespot.com 216.239.113.172 ign.com 69.10.25.46 cracked.com 98.124.248.77 sidereel.com 144.198.29.112 github.com 207.97.227.239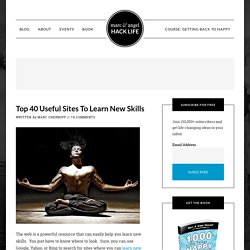 post written by: Marc Chernoff Email The web is a powerful resource that can easily help you learn new skills. You just have to know where to look. Sure, you can use Google, Yahoo, or Bing to search for sites where you can learn new skills , but I figured I'd save you some time.
by Mark and Angel Self-reliance is a vital key to living a healthy, productive life.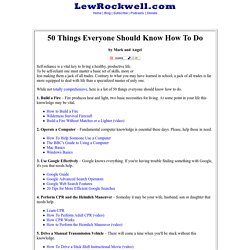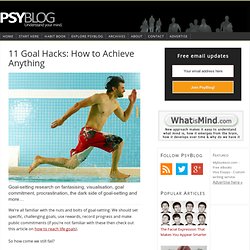 Goal-setting research on fantasising, visualisation, goal commitment, procrastination, the dark side of goal-setting and more… We're all familiar with the nuts and bolts of goal-setting. We should set specific, challenging goals, use rewards, record progress and make public commitments (if you're not familiar with these then check out this article on how to reach life goals). So how come we still fail?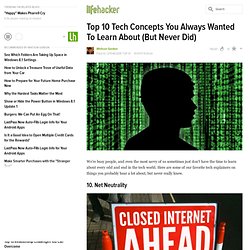 We're busy people, and even the most savvy of us sometimes just don't have the time to learn about every odd and end in the tech world. Here are some of our favorite tech explainers on things you probably hear a lot about, but never really knew. 10. Net Neutrality It's a subject that only crops up from time to time—usually when new legislation is being pushed through or a tech company has done something really stupid—but it's an important thing to know about in today's age of ubiquitous internet.
I've been striving to simplify my life for many years now, and have recently (through my writing) been advising others how to do the same. In the process, I've learned that making little changes in our attitudes, habits, and environment can have a big impact. So today, I thought I'd compile a list of 100 ways to simplify your life – from the practical to the philosophical, and everything in between. Of course, not every item on the list will work for every person reading it. However, I hope that you'll find at least a little something that speaks to you, helps you save some time, space, and energy — and perhaps even increases your serenity and happiness!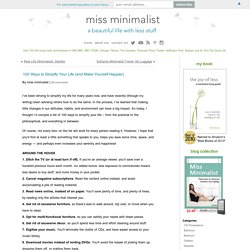 10 TED Talks That Will Change the Way You Communicate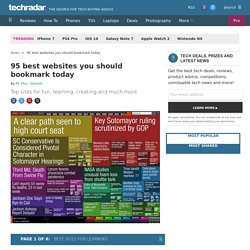 Google is the internet surfer's best friend and worst enemy. If you know what you're after, just type it into the search engine's famous little box and – hey presto – you'll be given a list of related sites in order of relevance. Such is Google's dominance that its name has become a synonym for search.