Social Studies
National Archives Experience. National Geographic Magazine.
Titanic
Interactives. The Week in Rap. Contact Us | Log In The Week in Rap Recommended forGrades 5 to 12.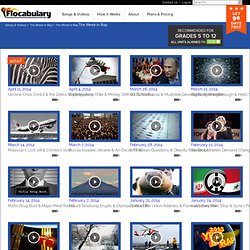 Khan Academy. Inaugural Words - 1789 to the Present - Interactive Graphic. 20th Century Presidents Quiz. Task Force on National Health Care reform developed terminal illness.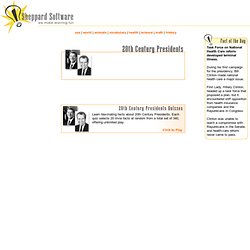 During his first campaign for the presidency, Bill Clinton made national health care a major issue. First Lady, Hillary Clinton, headed up a task force that proposed a plan, but it encountered stiff opposition from health insurance companies and the Republicans in Congress. 20th Century Trivia. History Tours - Home. Maps of War ::: Visual History of War, Religion, and Government. Play the News | Impact Games. DocsTeach. National Archives Experience. Stories of America.
---