Giornali on line
Nytmarketing.whsites.net/mediakit/uploads/rates/12-2333_2013_RE_RateC_IH2.pdf. Esclusivo / La bozza del decreto legge Monti con le novità su casa, pensioni, Irap. Storia dell'articolo Chiudi Questo articolo è stato pubblicato il 05 dicembre 2011 alle ore 20:12.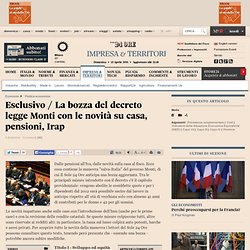 Dalle pensioni all'Iva, dalle novità sulla casa al fisco. World news and comment from the Guardian | World news. The New York Times - Breaking News, World News & Multimedia. World business, finance and political news from the Financial Times– FT.com Europe. "Very few people understand how important this topic is to our lives and our economy.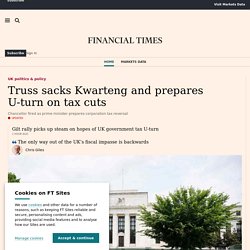 At least this article and related pieces are a start for people to realise how much monetary reform is needed to address the inherent inequality and instability of our current system. "By DPL on Strip private banks of their power to create money. Telegraph.co.uk - Telegraph online, Daily Telegraph and Sunday Telegraph. Latest news, comment and reviews from the Guardian. Abbonati.
Il Fatto, Mercoledì, 27 Luglio  2011 - ActivePaper Daily by Olive Software. La Repubblica.it - Homepage.
---