Muffins & Cupcakes
Get flash to fully experience Pearltrees
Every so often I play around a bit (just a bit) with the ratio of eggs to coconut flour. Coconut flour is not difficult to bake with as long as you remember one thing: it loves moisture. Sucks up moisture like crazy. It must have enough moisture in the batter or all you'll have in return is a dry, crumbly mess.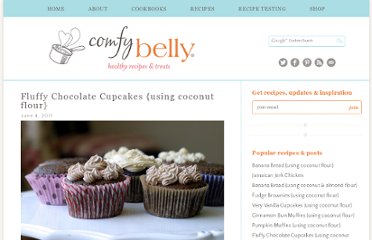 1- 1 1/2 C Veggies
1/2 - 1 C Cheese by persephanie Apr 18
Carrot Muffins : Preheat oven to 350 degrees F (180 degrees C) and place rack in center of oven. Place paper liners in 12 muffin cups.
Increase recipe 1/3
Bake time 15-20min by persephanie Apr 18