Travel
22 Stunning Under-The-Radar Destinations To Add To Your Bucket List In 2014. Find an Inn - Kansas Bed and Breakfast Association. 742 & 750 South National Fort Scott, KS 66701-1319 Description:Just an hour south of Kansas City, magnificent Twin Mansions offer contemporary amenities enveloped in the grandeur of Italianate architecture and elegant comforts of Victorian finery.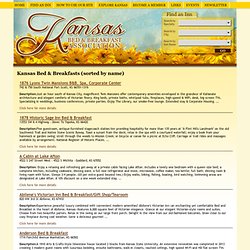 King beds, private baths, whirlpool tubs, fireplaces, high-speed & WiFi, desk, big screen TVs. Specializing in weddings, business conferences, private parties. Nerdy Day Trips. Add Your Day Trip Once you're happy with your pin position, you can save it to the map for everyone to see.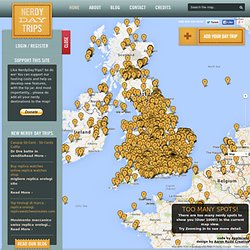 Pin position cannot be changed later, so please take care to place it correctly.I am finished - place my spot. Please click on the map to drop your pin.If you get it wrong, you can move it by dragging the new pin to where you want it Once you're happy with the new pin position, please click I'm Finished, and the administrators will be notified of the change request.I am finished - request chqnge.
Please click on the map to identify where you think it should actually be.If you get it wrong, you can move it by dragging the new pin to where you want it. Glass Beach - The Dump You'll Want to Visit. It's like a little Inuksuk… Before you say anything about the content of this article, I hate people who litter.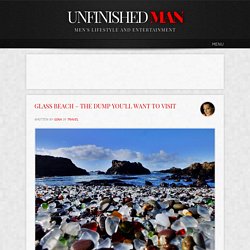 I'll judge you if I think you're too lazy to recycle. I hate pollution and the death of our fragile ecosystems and all the rest. But- with that disclaimer out of the way- Glass Beach in Fort Bragg, California is the incredible result of human wastefulness and the resilience of nature. The Town With No Roads - StumbleUpon. 66 Beautiful Small Cities & Towns In Europe. 10 Best Places to Live for Escaping World Conflict | Expatify - StumbleUpon.
Where would you be the safest if World War 3 broke out tomorrow?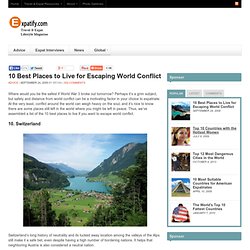 Perhaps it's a grim subject, but safety and distance from world conflict can be a motivating factor in your choice to expatriate. At the very least, conflict around the world can weigh heavy on the soul, and it's nice to know there are some places still left in the world where you might be left in peace. Thus, we've assembled a list of the 10 best places to live if you want to escape world conflict. 10. Switzerland. Plitvice Lakes National Park, Croatia. The stunning Plitvice Lakes National Park lies in the Lika region of Croatia.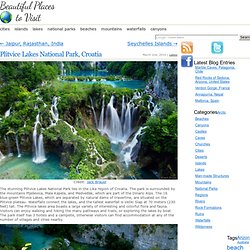 The park is surrounded by the mountains Plješevica, Mala Kapela, and Medveđak, which are part of the Dinaric Alps. The 16 blue-green Plitvice Lakes, which are separated by natural dams of travertine, are situated on the Plitvice plateau. Waterfalls connect the lakes, and the tallest waterfall is Veliki Slap at 70 meters (230 feet) tall. The Plitvice lakes area boasts a large variety of interesting and colorful flora and fauna. 66 Beautiful Small Cities & Towns In Europe. 15 Amazing Castles from Around the Globe. Although designed and built for the prominent purpose of defense, today the castles seem like somewhat unrealistic constructions straight from the fairytale world.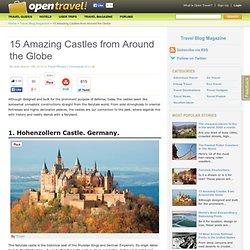 From solid strongholds to oriental fortresses and highly decorative palaces, the castles are our connection to the past, where legends mix with history and reality blends with a fairyland. This fairytale castle is the historical seat of the Prussian Kings and German Emperors. Jet Off To Australia's Pretty Beach House &. 10 Weird and Mysterious Places on Earth - StumbleUpon. Digg 1.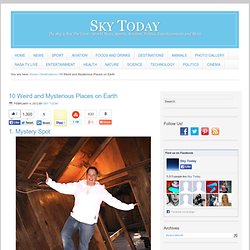 Mystery Spot. Amazing Places To Experience Around The Globe (Part 1) Preachers Rock, Preikestolen, Norway Blue Caves - Zakynthos Island, Greece Skaftafeli - Iceland Plitvice Lakes – Croatia Crystalline Turquoise Lake, Jiuzhaigou National Park, China Four Seasons Hotel - Bora Bora.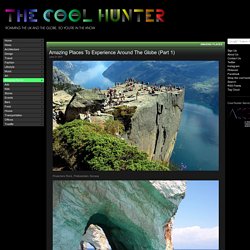 How to Travel Full-Time for $17,000 a Year (or Less!) Wise Bread Picks For the last five years, I've been traveling the world full-time, and for less money than I've ever spent (and I'd wager less money than most people would spend) to live in one place.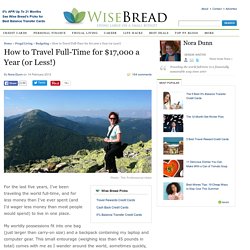 My worldly possessions fit into one bag (just larger than carry-on size) and a backpack containing my laptop and computer gear.
---