Recipes
10 Easy Steps to Homemade Ricotta Cheese - The Pelsers
My husband Josh loves cheese. But, there's a problem. Cheese doesn't like him. He falls asleep and I can't wake him up when he eats cheese. He usually has digestive discomfort too.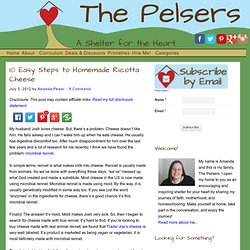 Lemon-Blueberry Yogurt Loaf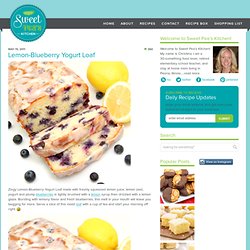 2 lbs of ground pork* 1 bunch of Chinese chives** 1 bunch of green onions 1 pieces of ginger 1 egg (optional) some uncooked shrimp (optional) 3 packs of dumpling wrappers*** some all-purpose flour soy sauce sesame oil rice vinegar garlic (optional) chili paste (optional) *The preferred of pork for this recipe is pork butt, which has a higher fat content than most other cuts of pork. Leaner cuts can be substituted, but the filling will taste more dry.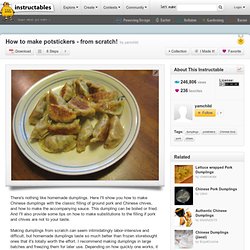 April 26th, 2011 Amy Allred 3 Comments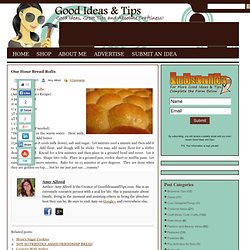 One Hour Bread Rolls |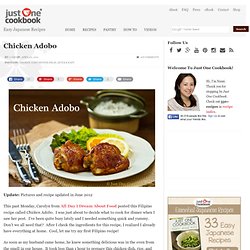 Chicken Adobo — Just One Cookbook
Update: Pictures and recipe updated in June 2012 This past Monday, Carolyn from All Day I Dream About Food posted this Filipino recipe called Chicken Adobo. I was just about to decide what to cook for dinner when I saw her post.
Good things to eat together around this time of year: hearty somme borscht full of all your garden (or farmers market) bounty and some tasty whole wheat and honey biscuits for dunking. Enjoy!
Somme Borscht and Whole Wheat and Honey Biscuits « eatto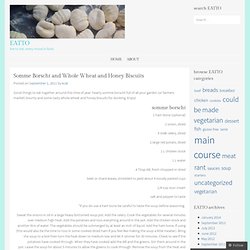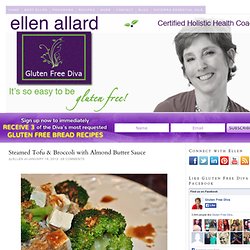 Gluten free Almond Butter Sauce (kind of like Peanut Sauce), three nights in a row. With steamed tofu and broccoli.
Steamed Tofu & Broccoli with Almond Butter Sauce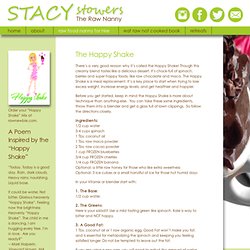 Step # 1 Liquid Base. Melody starts with 1/2 cup water. Step # 2 4 cups of loosely packed spinach.....save the kale for a nice kale salad.
Molasses cookies seem like such a boring cookie. But I love them. When I was small, I really loved the Archway molasses cookies.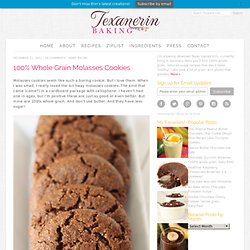 Baking: 100% Whole Grain Molasses Cookies
Cherry Clafoutis Recipe
Cherry Clafoutis or Clafouti (pronounced kla-foo-TEE) is a rustic looking French country dessert from the Limousin region that has become very popular in North America. Traditionally it was made with the first sweet cherries of the season, and the cherries were left unpitted so their kernels could release their delicate almond flavor as they baked. It is a pudding (custard) of sorts, very similar to the Apple Popover (pancake) recipe on the site.
Love from the Oven: Banana Chocolate Chip Muffins
I didn't know what a cake pop was until I "met" Christi.
This past weekend was my wonderful friend Robin's birthday (but don't tell her I've mentioned her again in my blog, she`s getting kind of a big head about it) and due to some various dietary restrictions in the group, I decided to make her cake gluten-free, dairy-free.
Choc-TASTIC!!! Quinoa Chocolate Cake with Dark Chocolate Ganache!
1.Put the beans in a saucepan or bowl and add cold water to cover by about 2 inches.
Make Newsletter - Healthy Recipes - goop.com
Vote! Then Eat Some Rosemary Garlic Sweet Potato Fries - Pinch My Salt
This was originally posted on election day four years ago, but I'm updating and bringing it forward because I have the same message for you today and these oven-baked sweet potato fries with rosemary and garlic are just as appealing to me now as they were back then.
Irish Beef Stew Recipe, Guinness Stew Recipe
Basic Biscuits Recipe