Arts & Crafts
Elizabeth Abernathy
- April 10, 2014 - Mixed Media Mania SaleGet crazy good deals on all kinds of exciting supplies at our Mixed Media Mania sale! You'll save 25% on select findings, jewelry supplies, accessories and ALL bezels.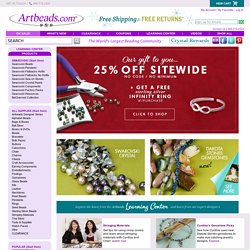 MonsterSlayer.com
No Sew Purse! - Meet Furoshiki
Hi there friends! I can't wait to show you what I've recently learned. Have you heard of Furoshiki? I hadn't until a week a go, and I'm in love. Furoshiki is a Japanese technique, like origami, but for fabric! They are a type of Japanese wrapping cloth, used to transport food, gifts, or other goods.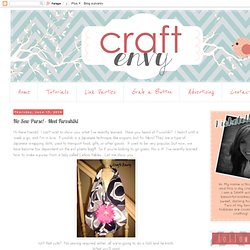 I've been doing a lot of crafts lately, especially fabric-related things, it seems -- don't worry, we're still eating. I've been in a bit of a slump, cooking-wise, it seems, and anyway the weather has been so dreary for the past few weeks that photographing it would be next-to-impossible. ("No, honey, you can't eat it yet. I'm waiting for the sun to come out.") So I spare you.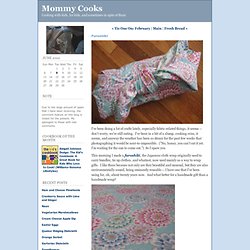 Mommy Cooks: Furoshiki
Though a massive winter storm is pounding the South and Northeast as I write, the snow that enchanted me here in town last week is completely gone. All gone. As if it were a dream.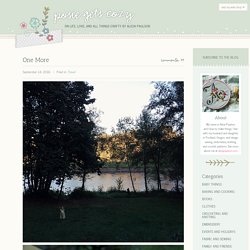 Easter Egg Food Color Palette If you need to do some last moment Easter Egg dying these instructions will help you create simple, vibrant eggs using supplies from the grocery store. A few years back I spent some time using good old fashioned food color to dye very saturated and vibrant eggs for my Easter Surprise Eggs project.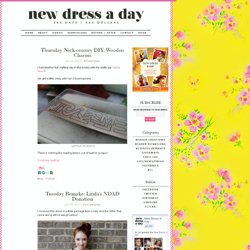 The featured piece for today comes from Amelie!! Such a pretty name from one of my favorite movies! I heart Audrey Tautou Hi!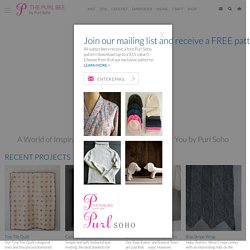 Every mother has her talents. Maybe she could sing your tears away or maybe she coached your soccer team to an undefeated season; maybe she caught every grammar mistake in your book reports or maybe she's hand knit you cozy socks every birthday since you were two. Whatever her forte, the day to celebrate mom is close at hand, and it's time to give back some love with the product of your own talents! Get tons of inspiration from our amazing archive of Women's Projects.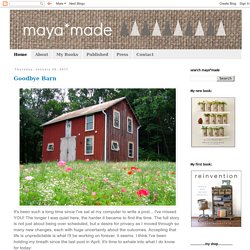 This week marks 6 years of maya*made! It has offered so many tremendous gifts along with an unexpected career... True confidence in my creativity, dozens of publishing opportunities, a new lens to view my world, inspiring collaborations, loving friendships, and a connection to all of you amazing folks that stop by regularly to see what's new.
Cindy Stokes
betz white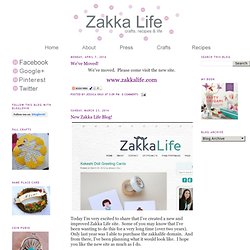 zakka life
I had planned on sharing this book with all of you in the beginning of the new year but time escaped me. And as the book states, it's never too late so here goes... A few months ago I was asked if I would share It's Never Too Late on Zakka Life. Even though this is not a craft book, I said yes because Dallas Clayton books are all about inspiring people.
Roia O'Brien Jewelry Design
earthgirlfabrics.com.au Quick Carrier: Design features short handles that don't require turning and french seams, quick to whip up. For Market: Nice 'n sturdy, designed to last yet look stylish while using.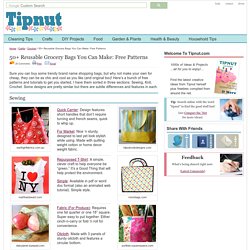 My first attempt at soap making was ridiculous. It was my 31st birthday and I was sporting safety googles and rubber gloves. One judging from my getup may have assumed that I knew what I was doing, but that was certainly not the case. At the time, I was beyond nervous about using lye to make soap, so nervous, in fact, that I bought the wrong kind – a diluted, liquid variety – and hurried home to mix up a batch of soap that would never amount to anything more than smelly glop. It was a real disappointment – that first batch of soap. But I tried again and discovered that soap making is actually really fun when you use the proper ingredients.
CraftSanity
Whether you have pre-k kiddos at home or are the parent of elementary schoolers, mind-sharpening games are a great way to keep the kids learning while still having fun. Knit these memory cards up as a gift, or or use them as a take-along game for trips. This game's a classic, so your handmade version will be used for generations! Materials1 skein worsted-weight yarn in color: TealSmall amounts of worsted-weight yarn in colors: Red, Purple, Tan, Yellow & BlackSize US 8 (5mm) Knitting NeedlesTapestry Needle1/2 yard cotton fabricSewing needle and thread Finished Measurement5" x 4 3/4" DirectionsWith Teal, cast-on 22 stitches.
Great Gifts! Archives . Craft Apparent with Vickie Howell . PBS
Oilcloth Fabric- All Oilcloth (Oil Cloth) Fabric Discounted
BBPhoto Flash!
As 2013 winds to a close, I thought we'd peek at the top ten blog posts of this year. My blog, BBPhoto Flash!, has covered a little bit of everything this year...from pets and people to events and celebrations, throwing in a bit of decorating with photographs and shopping with the photographer in mind, as well. #10 – Happy Memorial Day wishes became a popular post with lots of people requesting copies of the photo on this blog post. This simple shot comes from the 'Long May She Wave' collection and was captured at the veteran's section of a cemetery in Lawrence, MA. #9 - Decorating with photos was a popular topic on the blog this year, but nothing was more popular than showing how to use your photographs to make your own acrylic photo tray.
The Creative Journey
A Little Imagination and a Pile of Junk
Nicholas Landon Jewelry