Arts & Crafts
Elizabeth Abernathy
- April 10, 2014 - Mixed Media Mania SaleGet crazy good deals on all kinds of exciting supplies at our Mixed Media Mania sale! You'll save 25% on select findings, jewelry supplies, accessories and ALL bezels.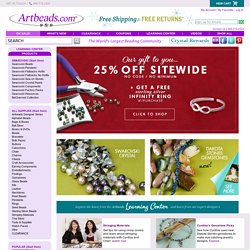 MonsterSlayer.com
No Sew Purse! - Meet Furoshiki
Hi there friends! I can't wait to show you what I've recently learned. Have you heard of Furoshiki? I hadn't until a week a go, and I'm in love. Furoshiki is a Japanese technique, like origami, but for fabric! They are a type of Japanese wrapping cloth, used to transport food, gifts, or other goods.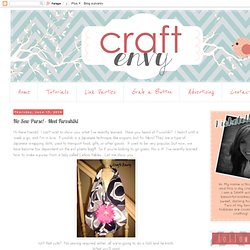 I've been doing a lot of crafts lately, especially fabric-related things, it seems -- don't worry, we're still eating. I've been in a bit of a slump, cooking-wise, it seems, and anyway the weather has been so dreary for the past few weeks that photographing it would be next-to-impossible. ("No, honey, you can't eat it yet. I'm waiting for the sun to come out.") So I spare you.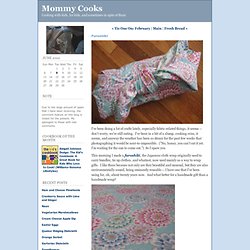 Mommy Cooks: Furoshiki
Though a massive winter storm is pounding the South and Northeast as I write, the snow that enchanted me here in town last week is completely gone. All gone. As if it were a dream.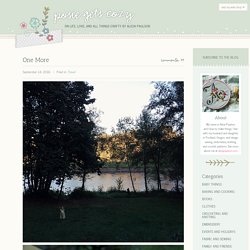 links: the home · comments [6] · 01-14-2014 · categories:links · the home · links: misc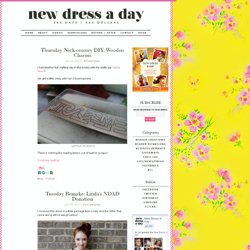 The featured piece for today comes from Amelie!! Such a pretty name from one of my favorite movies! I heart Audrey Tautou Hi!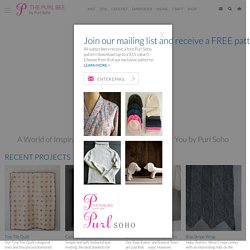 I've written several books with the words "Last-Minute" in the title, so you can imagine that I occasionally relish the exact opposite! Especially in the depths of winter, I love to sink my teeth into a project whose gratification may not be immediate but whose pleasure is deeply satisfying. My Diagonal Pinstripe Scarf is just that! Not only does this scarf represent a month or two of on-again-off-again knitting, but its pinstripes actually serve as a record of my production.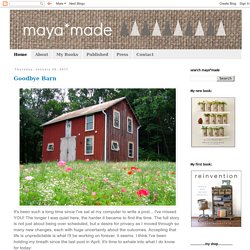 maya*made
Today my children returned to school. I had the house to myself for the first time in a long while... and I savored three of my favorite holiday gifts all morning long. 1. A delicious cup of coffee with beans hand picked by my sister on her farm in Kona (Hawaii).
Cindy Stokes
As you know I love to play with wool felt. Clean and sculptural shapes, like these braided cuffs, are the perfect project to show off the versatility and beauty of felt. I've always wanted to know the trick behind braided leather belts and cuffs that are made from a single piece of leather. How did they do that? It's a little technique called the "magic braid" and thanks to the internet, mystery solved! Here's what you'll need to know to make your own colorful cuff...or armful of cuffs!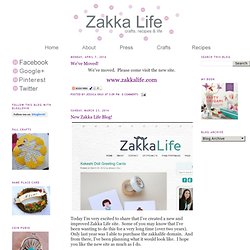 zakka life
With the holidays over, I'm left with a plethora of paper, ribbon, and packaging. So, I thought this would be the opportune time to review Uncommon Cards since it's all about making cards with recycled objects. The book features 52 projects to make stationary using found materials combined with sewn designs. I decided to test out one of the projects with a leftover nutcracker promotion brochure.
Roia O'Brien Jewelry Design
earthgirlfabrics.com.au Quick Carrier: Design features short handles that don't require turning and french seams, quick to whip up. For Market: Nice 'n sturdy, designed to last yet look stylish while using.
My first attempt at soap making was ridiculous. It was my 31st birthday and I was sporting safety googles and rubber gloves. One judging from my getup may have assumed that I knew what I was doing, but that was certainly not the case. At the time, I was beyond nervous about using lye to make soap, so nervous, in fact, that I bought the wrong kind – a diluted, liquid variety – and hurried home to mix up a batch of soap that would never amount to anything more than smelly glop. It was a real disappointment – that first batch of soap. But I tried again and discovered that soap making is actually really fun when you use the proper ingredients.
CraftSanity
Whether you have pre-k kiddos at home or are the parent of elementary schoolers, mind-sharpening games are a great way to keep the kids learning while still having fun. Knit these memory cards up as a gift, or or use them as a take-along game for trips. This game's a classic, so your handmade version will be used for generations! Materials1 skein worsted-weight yarn in color: TealSmall amounts of worsted-weight yarn in colors: Red, Purple, Tan, Yellow & BlackSize US 8 (5mm) Knitting NeedlesTapestry Needle1/2 yard cotton fabricSewing needle and thread Finished Measurement5" x 4 3/4" DirectionsWith Teal, cast-on 22 stitches.
Great Gifts! Archives . Craft Apparent with Vickie Howell . PBS
Oilcloth Fabric- All Oilcloth (Oil Cloth) Fabric Discounted
BBPhoto Flash!
The Creative Journey
A Little Imagination and a Pile of Junk
Nicholas Landon Jewelry