Arts & Crafts
This 3-step process moves from color splashes of water color painting, to its monocromatic rendering, and finally to the intermingling of both in a variety of warp and weft weaves. Everything changes, sometimes very dramatically and the original work is greatly modified into new color rhythms and pattern. Sometimes, the result is a subtle and more placid composition.
Water Color Weaving: Warp and Weft Preparation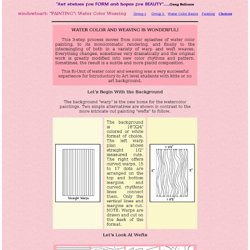 Elizabeth Abernathy
MonsterSlayer.com
No Sew Purse! - Meet Furoshiki
Hi there friends! I can't wait to show you what I've recently learned. Have you heard of Furoshiki? I hadn't until a week a go, and I'm in love. Furoshiki is a Japanese technique, like origami, but for fabric! They are a type of Japanese wrapping cloth, used to transport food, gifts, or other goods.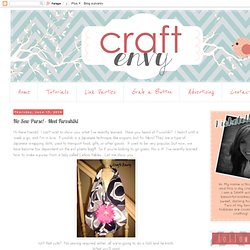 I've been doing a lot of crafts lately, especially fabric-related things, it seems -- don't worry, we're still eating. I've been in a bit of a slump, cooking-wise, it seems, and anyway the weather has been so dreary for the past few weeks that photographing it would be next-to-impossible. ("No, honey, you can't eat it yet. I'm waiting for the sun to come out.") So I spare you.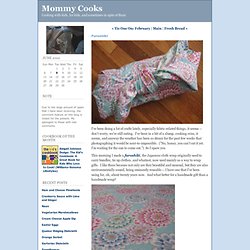 Mommy Cooks: Furoshiki
maya*made
Cindy Stokes
zakka life
Roia O'Brien Jewelry Design
earthgirlfabrics.com.au Quick Carrier: Design features short handles that don't require turning and french seams, quick to whip up. For Market: Nice 'n sturdy, designed to last yet look stylish while using.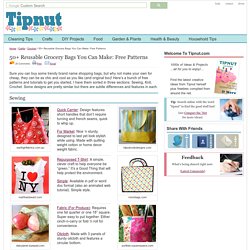 CraftSanity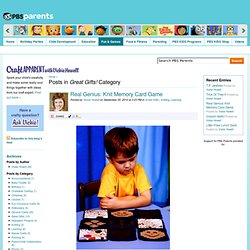 Whether you have pre-k kiddos at home or are the parent of elementary schoolers, mind-sharpening games are a great way to keep the kids learning while still having fun. Knit these memory cards up as a gift, or or use them as a take-along game for trips. This game's a classic, so your handmade version will be used for generations! Materials1 skein worsted-weight yarn in color: TealSmall amounts of worsted-weight yarn in colors: Red, Purple, Tan, Yellow & BlackSize US 8 (5mm) Knitting NeedlesTapestry Needle1/2 yard cotton fabricSewing needle and thread Finished Measurement5" x 4 3/4" DirectionsWith Teal, cast-on 22 stitches.
Great Gifts! Archives . Craft Apparent with Vickie Howell . PBS
Oilcloth Fabric- All Oilcloth (Oil Cloth) Fabric Discounted
I Love to Create: No-Sew Birthday Crown-Bands!
BBPhoto Flash!
The Creative Journey
Winter's Here Owens Valley Sierra California landscape oil painting January 20th, 2014 "Winter's Here" 8 x 10 inches oil painting of Sierra peaks This small oil painting reminds us that sometimes the Sierra really is packed with snow, bringing water to all of California. I sure hope we get some rain soon – the drought is terrible now. The location of this part of the range is in the upper Owens River Valley, not far from the Owens Gorge.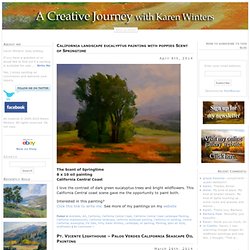 A Little Imagination and a Pile of Junk
Nicholas Landon Jewelry