End times
NASA UPGRADES 2012 SOLAR STORM WARNING - LEARN HOW TO PREPARE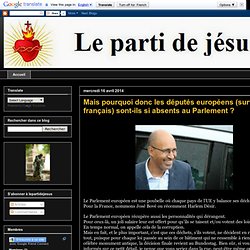 Le gouvernement allemandutilise l'escalade du conflit entre l'OTAN et la Russie pour opérer un réarmement militaire massif. C'est ce que souligne un article paru dans la dernière édition de l'hebdomadaire Der Spiegel. La photo de couverture de l'article résume la situation. La ministre de la Défense, Ursula von der Leyen, tout sourire devant un char, est entourée de soldats de l'armée allemande armés jusqu'aux dents. C'est l'horrible sourire du militarisme allemand qui tente de revenir sur la scène mondiale après avoir mené deux guerres mondiales et commis des crimes épouvantables.
le parti de jésus
Infowars : La France soutien l'Espagne par Solidarité  
Alex Jones' InfoWars.net: Manning the guns in the fight against tyranny
INFOWARS : Révolutions et Nouvel Ordre Mondial, OWS, Ron Paul
Western lawmakers gather in Utah to talk federal land takeover The Salt Lake Tribune | It's time for Western states to take control of federal lands within their borders. Homeland Security Says Your Children Could Be Terrorists Prison Planet.com | Yet another example of the gov't abusing "terrorism" rhetoric. You Won't Believe The Method That Common Core Is Using To Teach Our Kids Subtraction Michael Snyder | The dumbing down of America is accelerating.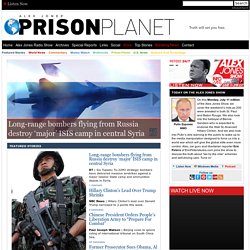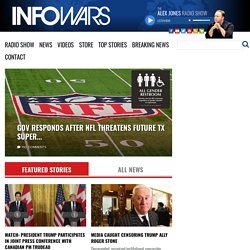 Report: Bundy Family Unearths BLM Mass Cattle Grave Mikael Thalen | "I feel that this needs to be put out for the public to see." Bundy supporter OWNS Chris Hayes on MSNBC: 'We will not allow governance by gunpoint, ever' [VIDEO] Daily Caller | Nevada assemblywoman Michele Fiore clashed with MSNBC's Chris Hayes regarding rancher Cliven Bundy's conflict with the federal government on Friday. Justice Scalia 'Foolish' to Have the Supreme Court Decide If NSA Wiretapping Is Unconstitutional
Samedi 19 avril 2014 6 19 /04 /Avr /2014 17:22 Violent séisme de 7.5 au large de la Papouasie-Nouvelle-Guinée SYDNEY- Un puissant séisme de magnitude 7,5 s'est produit dans la nuit de samedi à dimanche (heure locale) au large de la Papouasie-Nouvelle-Guinée, a annoncé l'Institut américain de géophysique USGS. Une alerte au tsunami a été lancée pour la Papouasie-Nouvelle-Guinée et les Iles Salomon, a indiqué le centre d'alerte aux tsunami dans le Pacifique. La secousse a frappé à 75 […]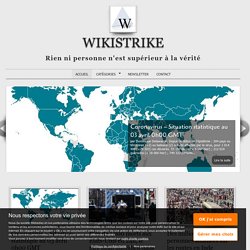 Front Page - theTrumpet
Hello everyone,After 2 years of reporting the news nonstop, we've decided it's time to grow and move forward. Therefore, as of Monday, June 10, 2013, we will no longer be posting any news on this blogger website. We will, of course, leave it up as an archive for past news for those interested in perusing historical events. (ComingCrisis.org / CrisisForums.org both lead to it)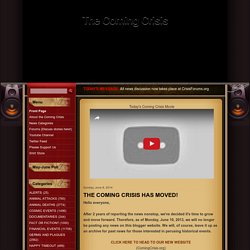 The Coming Crisis
Power of Prophecy: The monthly newsletter ministry of Texe Marrs
Congress Approves Bailout for Health Insurance Corporations Hidden inside the ObamaCare Act (Affordable Care Act) is the full authorization for a bailout of the health insurance corporations—Humana, Wellpoint, Aetna, etc. This bailout was foreseen by the White House, and the Republicans and Democrats included a paragraph in the bill for billions to be paid out.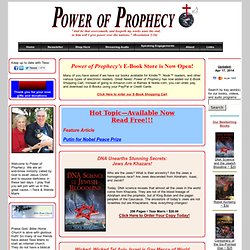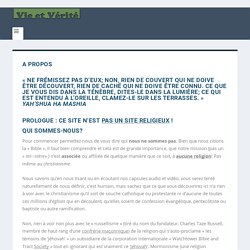 Bonjour à tous! Comme plusieurs le savent, Pleins Feux sur l'Heure Juste a éprouvé certaines difficultés avec la gestion de son site web depuis le mois de septembre 2011. Par exemple, il était impossible de nous faire parvenir vos commentaires, de commander nos conférences (dvd, usb) et surtout, de recevoir dans vos boîtes de réception de courriels nos articles et vidéos nouvellement publiés.
Chaîne de HesTheLamb