Food Blogs
For the Love of Cake - Toronto Custom Cakes and Cupcakes. Subbing all purpose flour for cake flour. A question I get asked on a regular basis is "Can I substitute all purpose flour for cake flour?"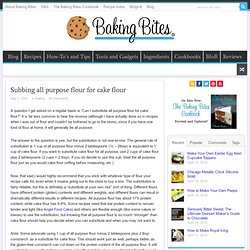 It is far less common to hear the reverse (although I have actually done so in recipes when I was out of flour and couldn't be bothered to go to the store), since if you have one kind of flour at home, it will generally be all purpose. The answer to the question is yes, but the substitution is not one-to-one. The general rule of substitution is 1 cup of all purpose flour minus 2 tablespoons (1c – 2tbsp) is equivalent to 1 cup of cake flour. If you want to substitute cake flour for all purpose, use 2 cups of cake flour plus 2 tablespoons (2 cups + 2 tbsp). If you do decide to use this sub, treat the all purpose flour just as you would cake flour (sifting before measuring, etc.). Patternpatisserie. Welcome! Welcome to the home of the The Daring Bakers!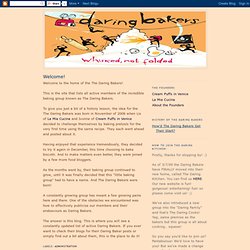 This is the site that lists all active members of the incredible baking group known as The Daring Bakers. To give you just a bit of a history lesson, the idea for the The Daring Bakers was born in November of 2006 when Lis of La Mia Cucina and Ivonne of Cream Puffs in Venice decided to challenge themselves by baking pretzels for the very first time using the same recipe. Cake Wrecks. The Pioneer Woman | Ree Drummond. Bakerella.com.
Cute Cupcakes. All The Time. Tartelette. How does your cupcake tattoo go? | All Things Cupcake. By applecupcake on July 7th, 2010 .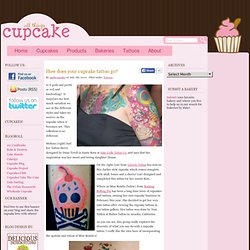 Filed under: Tattoos . Is it pink and pretty or evil and foreboding? It surprises me how much variation we see in the different styles and takes we receive on the cupcake when it becomes art. Smitten kitchen. I am baker. Untitled. I'm always dubious of some of the designs requested in our custom collections.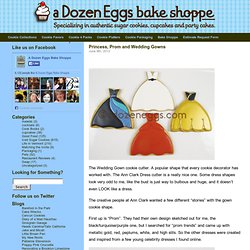 I like my collections to be cohesive and to make sense. Sometimes, well, a lot of the time, the collections make sense only to the client and the recipient. Here are some of the custom collections we created last week. It was a big week for custom collections. CakeJournal. Cream Puffs In Venice. Cupcake Bakeshop by Chockylit. Chocolate and Cakes, Easy Chocolate Recipes and Great Cake Decorating Ideas. Kitchen Koala. Exquisite Banana.
---