Sweet Recipes
Tutorials. Bars/Brownies. Salty and Sweet Brekfast. Cakes/Sponges. Frosting and Fillings. Cupcakes. Cookies. Pies and Tarts.
Curd och marmelad. Candy. Syrups. Desserts. Deep-fried. Recipes. Recipes: Cake - Frostings & fillings. The Cake Merchant. Cake, Cupcake, and Cookie Recipes. Recipes. BraveTart's Recipe Box While I haven't typed up all of the recipes I use at the restaurant, I have covered a good number of them and continue to add more weekly; if you'd like to know when a new recipe is added, subscribe here.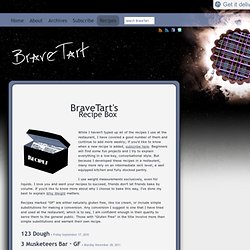 Beginners will find some fun projects and I try to explain everything in a low-key, conversational style. Recipe Index. Cupcakesfluffan. Recipe Index. Visual Recipes - Free Recipes with Step-by-Step Pictures. Oh My! Sugar High — Baking Blog and Sweet Dessert Recipes. Pastry Q&A: Pastry and Bakery Questions Answered. The Many Faces of Buttercream At it's most simple definition, buttercream is an icing with fat and sugar.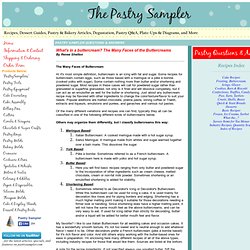 Some recipes for buttercream contain eggs, such as those based with a meringue or a pâte á bombe (cooked yolks with sugar). The Repressed Pastry Chef. 50 Tips for Baking Better Cakes. Happy American Thanksgiving!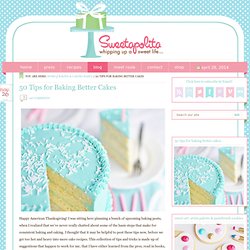 I was sitting here planning a bunch of upcoming baking posts, when I realized that we've never really chatted about some of the basic steps that make for consistent baking and caking. I thought that it may be helpful to post these tips now, before we get too hot and heavy into more cake recipes.
---