Living in wellness
1. True wisdom and insight is always free. 2.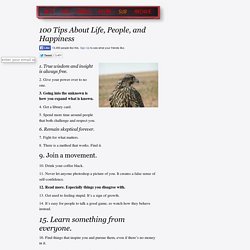 Makes 100 applications
Photo: Susanna Fieramosca Naranjo/iStock By Carol Thompson Plants are unique decorations that pay off in other ways besides aesthetics. Besides improving the air quality -- and the overall smell -- of a room, plants create a calming environment that's perfect for hardworking students. But having a plant does require a little responsibility, so make sure you choose one that will definitely pay off! The perfect dorm plants are tough enough to tolerate low light and water levels (just in case), and won't grow too big for an already cramped room.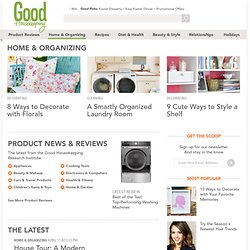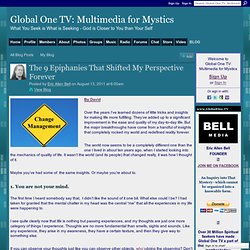 By David Over the years I've learned dozens of little tricks and insights for making life more fulfilling. They've added up to a significant improvement in the ease and quality of my day-to-day life. But the major breakthroughs have come from a handful of insights that completely rocked my world and redefined reality forever. The world now seems to be a completely different one than the one I lived in about ten years ago, when I started looking into the mechanics of quality of life. It wasn't the world (and its people) that changed really, it was how I thought of it.
Success January 31st, 2011 Lists I've found are a great way to explore a topic, generate some interest in a subject and provide enough variety that it is not only quick to read, but quick to relate to many aspects. All this while hopefully adding some value to what is read in new ideas, unheard suggestions or simply by giving reminders of what might be known dead inside you already. I certainly find that in reading lists from other people.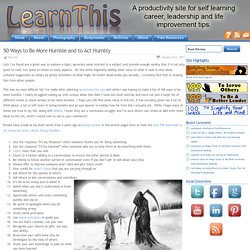 62-Power-Questions-LLL-download1