Python
Domptage de serpents pour les enfants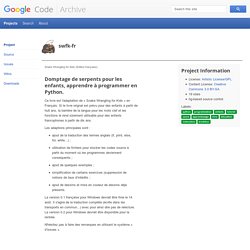 Ce livre est l'adaptation de « Snake Wrangling for Kids » en Français.
A byte of Python - Table des Matières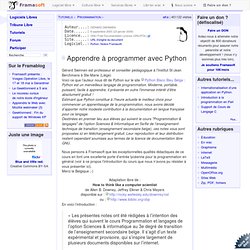 Gérard Swinnen est professeur et conseiller pédagogique à l'Institut St-Jean Berchmans à Ste-Marie (Liège) Voici ce que l'auteur nous dit de Python sur le site Python Blanc Bleu Belge : Python est un merveilleux langage de programmation. Moderne, portable, puissant, facile à apprendre, il présente en outre l'immense intérêt d'être absolument gratuit !
Apprendre à programmer avec Python
Ressources didactiques Gérard Swinnen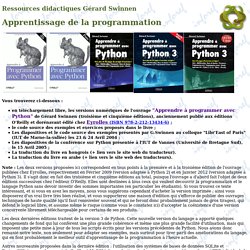 How to Think Like a Computer Scientist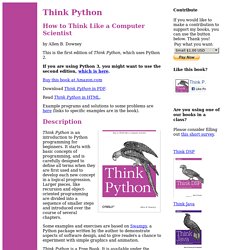 Les meilleurs cours Python et Zope - Club des dév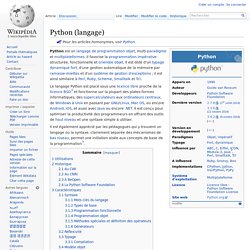 Un article de Wikipédia, l'encyclopédie libre.
Forums Python — Association Francophone Python