International News - Other Sites
Al Jazeera English. UK. Iafrica.com. Der Spiegel. Emirates 24/7. France 24. Financial Times. "Very few people understand how important this topic is to our lives and our economy.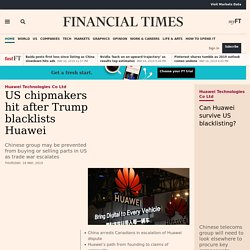 At least this article and related pieces are a start for people to realise how much monetary reform is needed to address the inherent inequality and instability of our current system. "By DPL on Strip private banks of their power to create money "'Sir David Walker said raising the bonus pool by 10 per cent last year had been among the hardest decisions the board had to take.' Absolutely! The Jerusalem Post. Home. International Herald Tribune. UK Mail Online. UK Express. London Evening Standard. Telegraph Online. UK Independent. The Sun. Korean Central News Agency of DPRK. UK Mirror. Sky News. Bild.de. World News - Las Vegas Sun.
---