Handy lifehacks
Subject: 5 MINUTE MANAGEMENT COURSE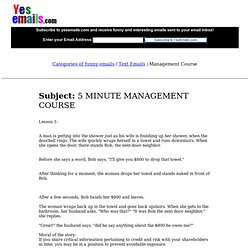 by Mark and Angel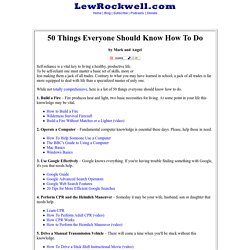 It has almost been one year since I posted about how to Wake up Early and Consistently. I thought now might be a good time to post a follow up, including what I have personally found to work. Let me first start by saying that waking up early has made a huge difference in my life.
Waking Up Early - 15 Tips That Work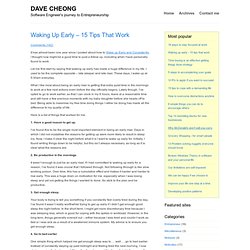 "I don't believe people are looking for the meaning of life as much as they are looking for the experience of being alive."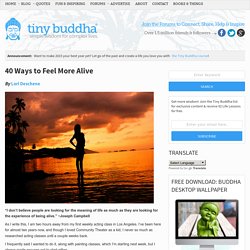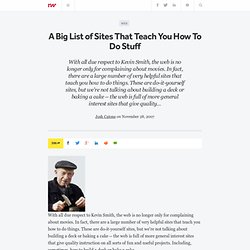 With all due respect to Kevin Smith, the web is no longer only for complaining about movies.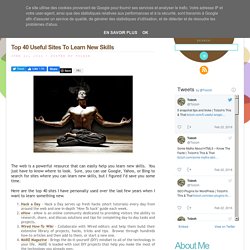 The web is a powerful resource that can easily help you learn new skills.
(photo: salty_soul) Unfortunately, just before you take your first step on the righteous journey to pursue your dreams, people around you, even the ones who deeply care for you, will give you awful advice. It's not because they have evil intentions. It's because they don't understand the big picture—what your dreams, passions, and life goals mean to you. They don't understand that, to you, the reward is worth the risk.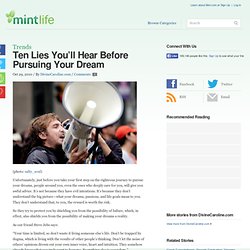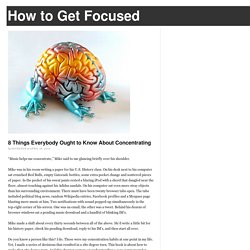 "Music helps me concentrate," Mike said to me glancing briefly over his shoulder. Mike was in his room writing a paper for his U.S. History class.
I've been striving to simplify my life for many years now, and have recently (through my writing) been advising others how to do the same.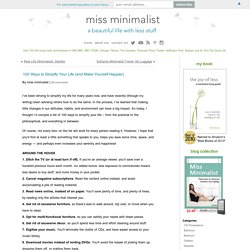 How To Check Your Credit without Hurting Your Score