Useful
Fjällräven Israel is an online shop focused on selling Fjällräven bags and backpacks of different sizes and for different uses. Its clean, professional web design makes shopping an easy, pleasant experience, both quick and trust-inspiring. The homepage is extremely user-friendly, letting visitors browse the website through navigation links in the main menu on top or through image and text teasers in the bottom of the page. The Shop page is divided into four categories – from classic models to laptop bags – and in each the bags are featured in easy-to-update, thumbnail grid-styled portfolios, with linkable images on hover. Once clicked, each item opens up to reveal full product details, price and an "Add to Cart" button. In the "Models Guide" page, each model is explained alongside an image of the item.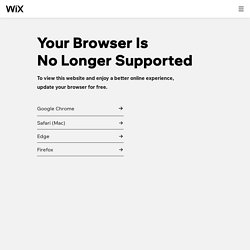 En España, la Semana Santa empieza ya este sábado con procesiones en muchos territorios españoles como Murcia o Andalucia. Pero, ¿cómo es la Semana Santa en la cultura inglesa? La semana Santa, en inglés Easter, es la fiesta más importante para los cristianos ya que conmemora la Resurrección de Jesus, Jesus Christ's resurrection. El origen del nombre es desconocido, por ejemplo, en inglés es Easter, en español Pascua o en francés Paques. Entre las tradiciones de la cultura inglesa que destacan se encuentran: - Pintar huevos con colores, llamados colouring eggs (como podeis ver en la foto).
Blog de bspelling.com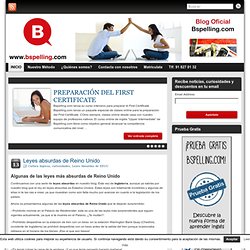 Convert media files online from one format into another. Please select the target format below: This free online file converter lets you convert media easy and fast from one format to another.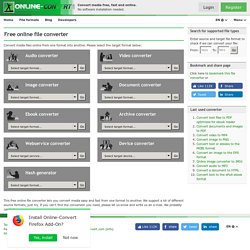 Ekopedia
Artículo destacado La bombilla fluorescente compacta o bombilla de bajo consumo es una alternativa a las bombillas clásicas o incandescentes. Con una potencia equivalente y una mayor duración, gastan menos energía.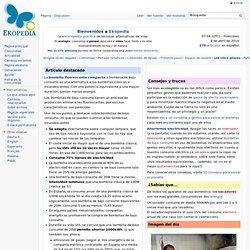 LocalizaTodo
BBCode — миниатюра со ссылкой HTML — миниатюра со ссылкой BBCode — полное изображение HTML — полное изображение Ссылка на страницу просмотра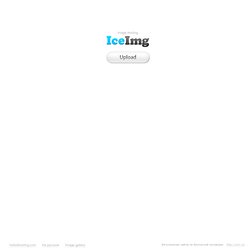 IceImg — image hosting
BBC iPlayer - Listen live - BBC Radio 6 Music
Spanish Dictionaries There are two free Spanish-English dictionaries: our very own dictionary and one from Collins. Each has its own strengths.