Art
27 ресурсов с бесплатными текстурами и узорами в помощь дизайнеру - блог Школы Создания Сайтов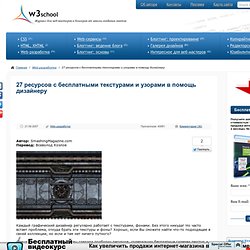 Просмотров: 19044 Автор: SmashingMagazine.com Перевод: Всеволод Козлов Каждый графический дизайнер регулярно работает с текстурами, фонами. Без этого никуда! Но часто встает проблема, откуда брать эти текстуры и фоны?
Alphabets The Alphabets ClipArt collection offers 1,185 illustrations arranged in 43 galleries including decorative letters and numerals, complete alphabet sets, and several sign language systems. If you are looking… American History and Government The American History and Government ClipArt collection offers 2,441 illustrations arranged in 23 galleries. The images range from exploration and Colonial America, to the American Revolution and Civil…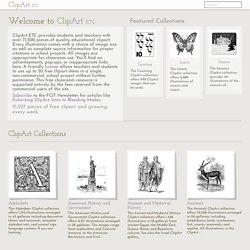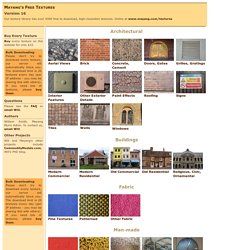 Buy Every Texture Buy every texture on this website for only $33. Bulk Downloading Please don't try to download every texture, our server will automatically block you.