Awesome n' not sorted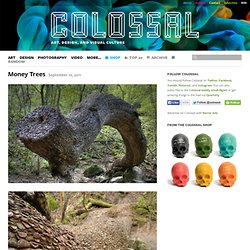 Money Trees | Colossal
As perhaps a companion piece to last week's skull nickels, here's yet another thing I had no idea existed. Apparently in several wooded areas around the UK, passersby have been stopping for decades (if not centuries), meticulously hammering small denomination coins intro trees. Most of the trees seem to be in and around Cumbria and Portmeirion, and I didn't find a single example of a tree like this located outside the UK.
Six Degrees of Black Sabbath #6dobs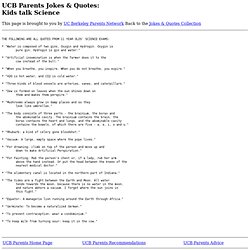 UCB Parents Jokes &Quotes: Kids talk Science
This page is brought to you by UC Berkeley Parents Network Back to the Jokes & Quotes Collection
Deep, Hipsterish "Words on Pictures" Parody | SadAndUseless.com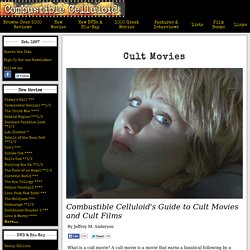 Combustible Celluloid - Cult Movies, Cult Films
Army of Darkness (1993) The third film in Sam Raimi's Evil Dead trilogy features more zombies, more action, more laughs, and more kisses. With Bruce Campbell. "Gimme some sugar, baby!"
Bertrand Russells Message to the Future
For the live-updated, interactive version of this infographic, click here.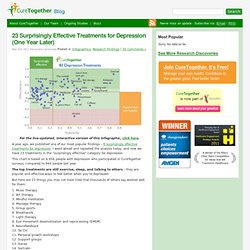 Blog & Blog Archive & 23 Surprisingly Effective...
almonds vs. hard boiled egg - Which is healthier?
Mr. Spock, Space Wizard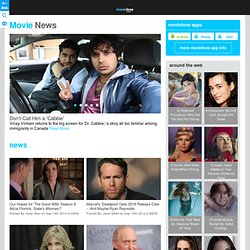 Mr.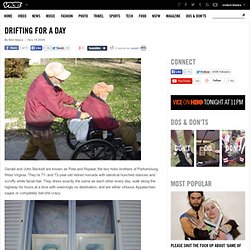 Gerald and John Beckett are known as Pete and Repeat, the two hobo brothers of Parkersburg, West Virginia.
DRIFTING FOR A DAY - Viceland Today
Let's keep things simple this week. When it comes to personal-care products, we are big believers in streamlining what you use—see "Eight Products You Think You Need But Don't" for a refresher—buying less in general, and getting creative. We have both always loved experimenting in our kitchens and our bathrooms, checking ingredients in products we love, isolating the main ones, and then trying them on their own.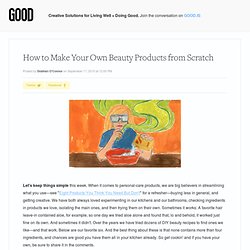 How to Make Your Own Beauty Products from Scratch - Health - GOOD
Water Marble Tutorial. Supplies: orange stick or toothpick, shot glass or cup (the smaller the circumference, the less polish you end up wasting), room temp. water, nail polish, tape (optional, but it helps with the clean up) I like to begin by prepping my nails with base coat and one coat of polish.
Water Marble Tutorial. Supplies: orange stick or...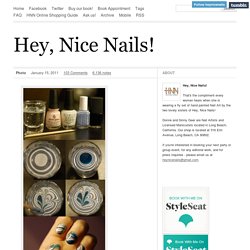 Project Your Imagination
PARALLAX
http://www.testcolor.com/personalitytest/personalitytest.php
Shibori is a Japanese term for methods of dyeing cloth by binding, stitching, folding, twisting, and compressing.
DIY Shibori - Honestly WTF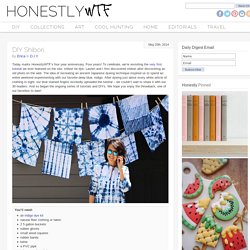 I've been wanting to do this for a year.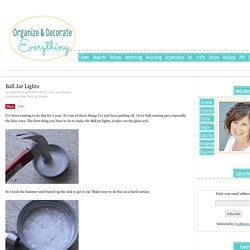 Ball Jar Lights
College Answers: Ask a Question! | Supported by ClassesandCareers.com
Download our app and get Internet Tendency optimized for your device,plus much more!
McSweeney's: Recommendations.
Chart Topping Musicians
Most Upvoted 891 votes This Sign Will Get You Business
The Secrets of Jujitsu: A Complete Course in Self Defense, by Allan...
A ModernTake on the Doily - $850 Lamp for less than $50 | Handmadeology
FEUDAL DELUSIONS - Missile-Making Samurai Hideyoshi Hashiba is Ready for War...
Interview By Li Kouji, Translated By Lena Oishi, Photos Courtesy of Hideyoshi Hashiba This past spring North Korea test-fired yet another Taepodong missile over Japan. It was the third such launch in just over a decade.
Bruce Lee- Ping Pong (Full Version)‬‏
fishtail6.jpg from honestlywtf.com