Meditation & Health
Spirit Vaults : Meditation - Essay. It seems everyone is interested in meditation...talking about the wonderful benefits, recommending classes and discussing the different ways to "do it".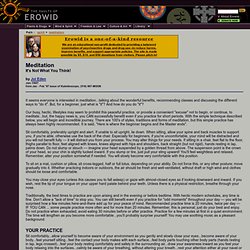 But, for a beginner, just what is "it"? And how do you do "it"? Meditation Supplies. Mindfulness Bell. 50 Life Secrets and Tips. Alternate Sleep Cycles. Most people only think that there is one way to sleep: Go to sleep at night for 6-8 hours, wake up in the morning, stay awake for 16-18 hours and then repeat.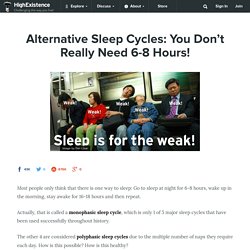 Actually, that is called a monophasic sleep cycle, which is only 1 of 5 major sleep cycles that have been used successfully throughout history. The other 4 are considered polyphasic sleep cycles due to the multiple number of naps they require each day. How is this possible?
---