Permaculture
Brian Fey's answer to What are some tips for building composting toilets
Here are a few common North American goodies that are safe to eat if you find yourself stuck in the wild: Blackberries: Many wild berries are not safe to eat, it's best to stay away from them. But wild blackberries are 100% safe to eat and easy to recognize. They have red branches that have long thorns similar to a rose, the green leaves are wide and jagged. They are best to find in the spring when their white flowers bloom, they are clustered all around the bush and their flowers have 5 points.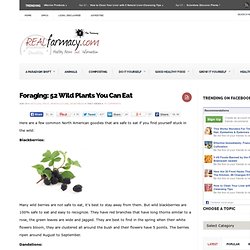 Martin Crawford's Forest Garden Biodiversity , Conservation , Consumerism , Deforestation , Economics , Food Forests , Food Shortages , Fungi , Land , Plant Systems , Regional Water Cycle , Rehabilitation , Society , Trees — by Craig Mackintosh PRI Editor June 8, 2011 Yesterday we were talking about the great need to transition our agriculture (and our culture for that matter) to be based in systems (or integrated) thinking, rather than the segregated, reductionist monoculture mind set we have today. There's perhaps no better example of systems-based thinking in practice than a well developed biodiverse 'forest garden' (or what is called a food forest in many places).
Martin Crawford's Forest Garden Permaculture Forums, Permaculture Courses, Permaculture Information & News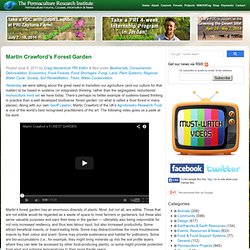 NodoEspiral | Dedicated to Permaculture Training and Teaching Sustainable Farming Methods | Ethosolutions.org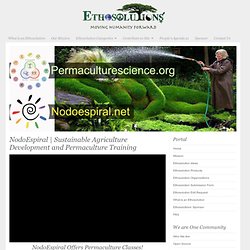 NodoEspiral Offers Permaculture Classes!
Lawton's Guide To Permaculture Design and Strategy - Part 4
documents/StormTreat_InfoCard.pdf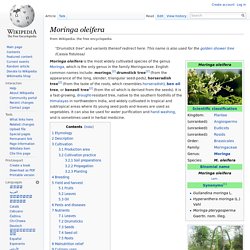 "Drumstick tree" and variants thereof redirect here. This name is also used for the golden shower tree ( Cassia fistulosa ).
Moringa oleifera
PermaCultureScience.org
Joel Salatin/Polyface Farm Pt.3
Polyface Farm Part 2
Polyface Farm Pt.1
Permaculture Planet - The Planetary Permaculture Forum
www.bensoninstitute.org/Publication/Manuals/Walipini.pdf
The Garden - The Permaculture Song