Random
Easy Brazilian Cheese Bread (P縊 de Queijo) Recipe. Our tour of Brazil continues.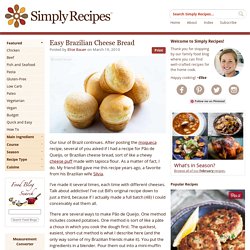 After posting the moqueca recipe, several of you asked if I had a recipe for Pão de Queijo, or Brazilian cheese bread, sort of like a chewy cheese puff made with tapioca flour. As a matter of fact, I do. Artisan Bread in Five Minutes a Day. And I'm not even kidding!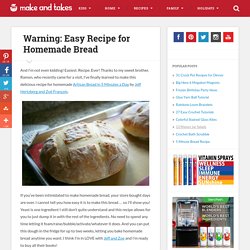 Easiest. Recipe. Ever! Thanks to my sweet brother, Ramon, who recently came for a visit, I've finally learned to make this delicious recipe for homemade Artisan Bread in 5 Minutes a Day by Jeff Hertzberg and Zoë François. If you've been intimidated to make homemade bread, your store bought days are over. Garlic Cheese Mini Biscuits - Red Lobster Knock-off | Two of a kind, working... - StumbleUpon. Have I mentioned how addicted I am to Pinterest?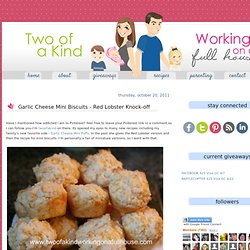 Feel free to leave your Pinterest link in a comment so I can follow you-I'm twoofakind on there. Its opened my eyes to many new recipes including my family's new favorite side - Garlic Cheese Mini Puffs. Natural Hallucinogen [Remix] 42968098_dfPdIkJ3_c.jpg from cloudfront.net. My Fridge Food - Recipes you already have in your Fridge. Online | $75 Sous Vide Immersion Cooker. Sous vide cooking, immersing vacuum-sealed foods in temperature-controlled hot water, is all the rage in culinary circles, touting incomparable results achieving optimal doneness.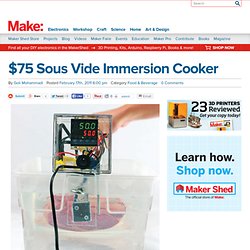 But the price tag on most commercially produced machines is a bit steep, with $300 being the bare minimum, on upward to the thousands. Seattle Food Geek Scott Heimendinger was intrigued, but decided it was a steep investment for something that essentially keeps water warm, so he DIYed it for about $75 in parts, and shared it with us on the pages of MAKE Volume 25. Apparently cooking an egg sous vide style yields incredible results, with perfectly soft whites and a yolk the consistency of rich pudding.
The Perfect Pantry Article - Allrecipes.com - StumbleUpon.
---