Newz
80525 Weather Forecast and Conditions
Earth Art with Google Maps
When we look at maps or satellite pictures, we usually have a pretty good idea of how our world looks and what it should look like. And what we see on pictures of the Earth from outer space echoes our understanding of this by showing forests, mountains or fields. Familiar stuff. But the planet is vast, and so is the array of satellite pictures from obscure and scarcely visited corners of our world—and all of them can be found on Google Maps, if you look the right places.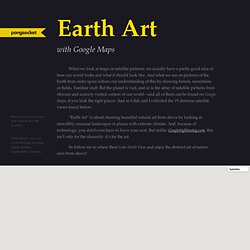 Ever wondered how to forecast the weather without actually using instruments? Check the Clouds: Clouds can tell us a lot about the weather.
coloradoan.com | The Coloradoan | Fort Collins news, community, entertainment, yellow pages and classifieds. Serving Fort Collins, Colorado
Want more charts like these? See our charts on the secrets of the jobless recovery, the richest 1 percent of Americans, and how the superwealthy beat the IRS. How Rich Are the Superrich? A huge share of the nation's economic growth over the past 30 years has gone to the top one-hundredth of one percent, who now make an average of $27 million per household.