Psychology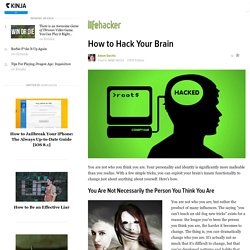 You are not who you think you are. Your personality and identity is significantly more malleable than you realize. With a few simple tricks, you can exploit your brain's innate functionality to change just about anything about yourself. Here's how.
Derek Sivers: Keep your goals to yourself
Leadership tycoon Warren Bennis once said, "We seem to collect information because we have the ability to do so, but we are so busy collecting it that we haven't devised a means of using it.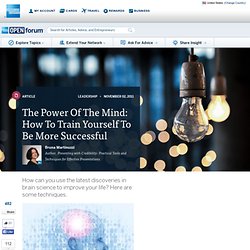 1. FAULTY CAUSE: ( post hoc ergo propter hoc ) mistakes correlation or association for causation, by assuming that because one thing follows another it was caused by the other. example: A black cat crossed Babbs' path yesterday and, sure enough, she was involved in an automobile accident later that same afternoon. example: The introduction of sex education courses at the high school level has resulted in increased promiscuity among teens. A recent study revealed that the number of reported cases of STDs (sexually transmitted diseases) was significantly higher for high schools that offered courses in sex education than for high schools that did not. 2. SWEEPING GENERALIZATION: ( dicto simpliciter ) assumes that what is true of the whole will also be true of the part, or that what is true in most instances will be true in all instances.