Creative Resources
Charas, rpgmaker, the chara generator
Author: DominicyName: HoMM2 Monster collectionDescription: Knight: Archer, Pikeman, Swordsman, Cavalier, Paladin Barbarian: Goblin, Orc, Wolf, Ogre, Troll, Cyclops Sorceress: Sprite, Dwarf, Elf, Druid, Unicorn, Phoenix Wizard: Halfling, Boar, Iron Golem, Roc, Mage, Giant Warlock: Centaur, Gargoyle, Griffin, Minotaur, Hydra, Green Dragon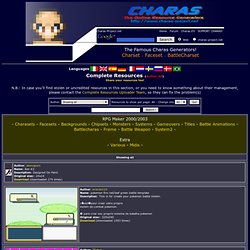 Welcome to my random generators! I am in the process of reconstructing this site after spammers took down the old one; please enjoy what's here, and check back often! IMPORTANT: Yes, you may use the output of these generators in your novel, RPG, etc.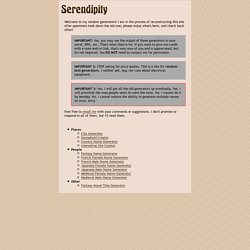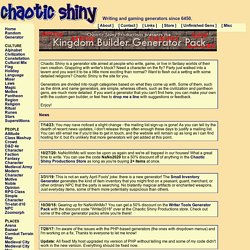 Chaotic Shiny is a generator site aimed at people who write, game, or live in fantasy worlds of their own creation. Grappling with writer's block? Need a character on the fly? Party just walked into a tavern and you want it to be a little more exciting than normal? Want to flesh out a setting with some detailed religions? Chaotic Shiny is the site for you.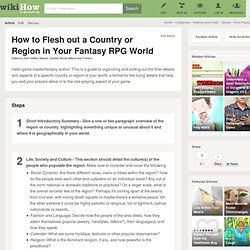 Edit Article Edited by Zach Haffey, Maluniu, Glutted, Nicole Willson and 5 others Hello game master/fantasy author. This is a guide to organizing and sorting out the finer details and aspects of a specific country or region of your world: a format for the living details that help you and your players delve in to the role-playing aspect of your game. Ad Steps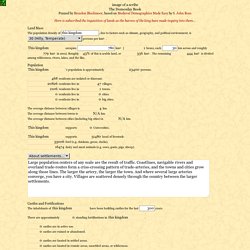 The Domesday Book Penned by Brandon Blackmoor, based on Medieval Demographics Made Easy by S. John Ross Here is subscribed the inquisition of lands as the barons of the king have made inquiry into them... <p>Forsooth, thy browser is truly antiquated!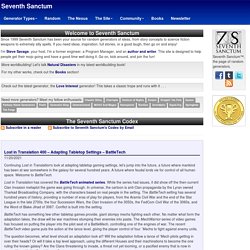 [Way With Worlds appears at Seventh Sanctum, MuseHack, and Ongoing Worlds] So you're world building, but the world is basically like ours, or like a given historical place and time. You'd start building religions, but . . . you're dealing with real religions that people practice and live right now (or the ancestors or descendants of those religions). You're not so much creating them, but asking where they fit into your setting, what's "real" and what you have to write. There's more "about" than "building." Sounds easy, right?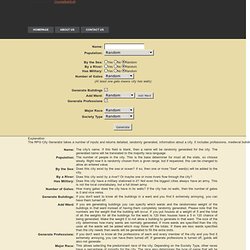 City Generator By CrystalBallSoft Explanation The RPG City Generator takes a number of inputs and returns detailed, randomly generated, information about a city. It includes professions, medieval buildings, guilds, local hero classes and levels, and many other role playing tools to make your campaign worlds more believable. Your fantasy adventures just got more detailed and exciting for your players with information about each city's wards, establishments, imports and exports, income, and lots more to make your role playing game full of rich detail for your players to enjoy.