Movies
TasteKid | Recommends music, movies, books, games. My neighbor totoro. Combustible Celluloid - Guide to Cult Movies and Cult Films. Army of Darkness (1993) The third film in Sam Raimi's Evil Dead trilogy features more zombies, more action, more laughs, and more kisses.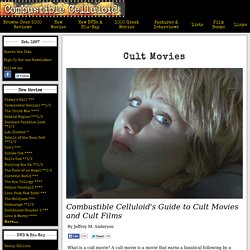 With Bruce Campbell. "Gimme some sugar, baby! " Basket Case (1982) Frank Henelotter's amazing low-budget splatter comedy showcases Siamese twin brothers -- one normal, the other a squishy little beast who lives in a basket -- searching for revenge on the New York doctors who separated them. Battle Royale (2000) This mind-blowing Japanese film is endlessly entertaining, by turns gory and hilarious, disturbing and exciting. The great Japanese exploitation filmmaker Kinji Fukasaku (The Green Slime, Yakuza Graveyard) was nearly seventy when he made this masterpiece, and it turned out to be his final completed film.
The 30 Day Movie Challenge « Theater Thoughts. Here is a fun list that @drmrsthmonarch turned me on to.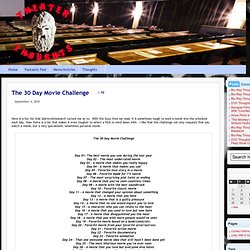 With the busy lives we lead, it is sometimes tough to work a movie into the schedule each day. Now there is a list that makes it even tougher to select a flick to wind down with. Film School Rejects | A Website About Movies. Mindfuck Movies list. 10 SXSW '11 Films We've Seen and Highly Recommend. With over 120 films to choose from in just nine days at the 2011 South by Southwest Film Festival, even the most experienced planner will be unable to take in all of them.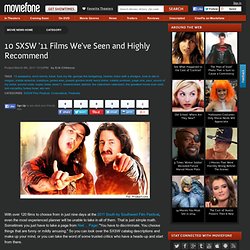 That is just simple math. Sometimes you just have to take a page from Neil ... Page: "You have to discriminate. You choose things that are funny or mildly amusing. " Editor's Picks: The Ten Best Films of 2010. The Ten Best Films of 2010: 10.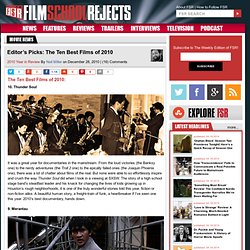 Thunder Soul It was a great year for documentaries in the mainstream. Watch Movies Online Free - Just Added. Live in Dreams.
---