Movies
my neighbor totoro | Similar movies
What is a cult movie? A cult movie is a movie that earns a fanatical following by a small group of people.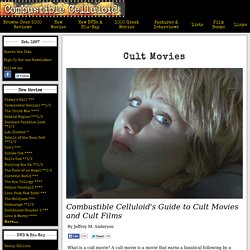 The 30 Day Movie Challenge « Theater Thoughts
Here is a fun list that @drmrsthmonarch turned me on to. With the busy lives we lead, it is sometimes tough to work a movie into the schedule each day. Now there is a list that makes it even tougher to select a flick to wind down with.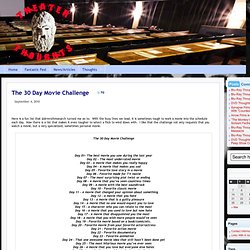 With over 120 films to choose from in just nine days at the 2011 South by Southwest Film Festival , even the most experienced planner will be unable to take in all of them.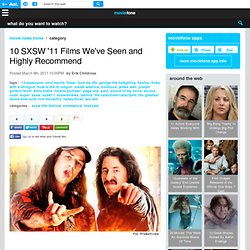 Editor's Picks: The Ten Best Films of 2010
One of my favorite non-starters for articles is the very bland "as you may know." There's no doubt in my mind that you've seen me use it in the past (I'm doing it again right now). So when I thought about how to begin this year's top ten article, I wanted to begin by saying "as you may know, one of my great honors around here is to deliver my list of the ten best films of the year."
Live in Dreams