Videos y Cosas interesantes
LSD Research. The Race.
Michio Kaku - Michio Kaku: Physics of the Future | Video on PBS & NPR Forum Network. The page you are looking for might have been removed, had its name changed, or is temporarily unavailable.
We apologize for the inconvenience. Please try the following: If you typed the page url address in the address bar, make sure that it is spelled correctly and case appropriate. Use the search field to search for the page by keyword. Address Is Approximate. Its ridiculous how much this guy sounds like Freddie. [VIDEO] GoProCamera's Channel. William Kamkwamba: How I harnessed the wind. PROTEIGON. Chatroulette Love Song is Magical (Seriously) Chatroulette, the site that matches you up with random strangers for a video chat, apparently still exists.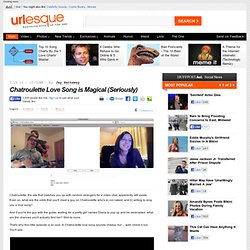 Even so, what are the odds that you'll meet a guy on Chatroulette who's a) not naked, and b) willing to sing you a love song? And if you're the guy with the guitar, waiting for a pretty girl named Diana to pop up and be serenaded, what are the chances you'll actually find her? Slim to none. That's why this little episode is so cool. A Chatroulette love song sounds cheesy, but ... well, check it out. Epic Violin Girl - Lindsey Stirling | Adanx Movies Blog. Ric Elias: 3 things I learned while my plane crashed. Banksy's Exit Through The Gift Shop. Vidéo Episode 1: La Genèse - Eye of the Storm. Real Superhumans 1/4 Video. Description: "The Real Superhumans and the Quest for the Future Fantastic" which premiered on Discovery Channel - and simulcast on Discovery HD - on Sun., Nov. 4 at 8 p.m.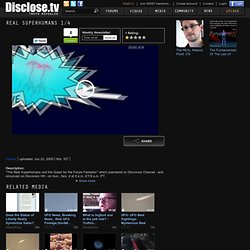 ET/9 p.m. GoProCamera's Channel. Chatroulette Love Song. Egyptian and Tunisian Revolutions in Carl Sagan's "Earth the Pale Blue Dot" Why You Need to Fail - by Derek Sivers. Funniest Wreck Ever Four Old Ladies | Videos. INTERVIEW PROJECT - 2010 WEBBY AWARDS WINNER. Mighty Mend it Dub. The Great Dictator. FutureCar: The Skateboard. Supercar Shootout! - Epic 5-Car Drag Race. Red Bull Rampage: The Evolution 2010 - DVD Trailer.
---