Videos y Cosas interesantes
The Race
Michio Kaku - Michio Kaku: Physics of the Future | Video on PBS & NPR Forum Network
The page you are looking for might have been removed, had its name changed, or is temporarily unavailable.
Its ridiculous how much this guy sounds like Freddie. [VIDEO]
GoProCamera's Channel
Welcome to YouTube!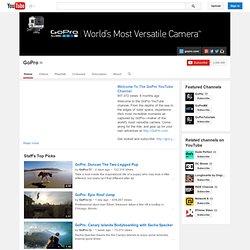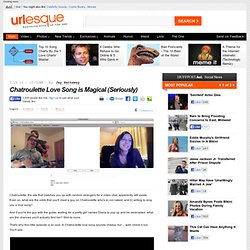 Chatroulette Love Song is Magical (Seriously) - Urlesque
Chatroulette, the site that matches you up with random strangers for a video chat, apparently still exists. Even so, what are the odds that you'll meet a guy on Chatroulette who's a) not naked, and b) willing to sing you a love song?
Epic Violin Girl - Lindsey Stirling | Adanx Movies Blog
Vidéo Episode 1: La Genèse - Eye of the Storm
Description: "The Real Superhumans and the Quest for the Future Fantastic" which premiered on Discovery Channel - and simulcast on Discovery HD - on Sun., Nov. 4 at 8 p.m. ET/9 p.m.
Real Superhumans 1/4 Video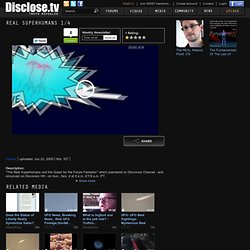 GoProCamera's Channel
Chatroulette Love Song
Egyptian and Tunisian Revolutions in Carl Sagan's "Earth the Pale Blue Dot"
Why You Need to Fail - by Derek Sivers
Funniest Wreck Ever Four Old Ladies | Videos | Nert.Me
Mighty Mend it Dub
The Great Dictator
FutureCar: The Skateboard
Supercar Shootout! - Epic 5-Car Drag Race
Red Bull Rampage: The Evolution 2010 - DVD Trailer