Art techniques
Singapore-based artist Keng Lye creates near life-like sculptures of animals relying on little but paint, resin and a phenomenal sense of perspective. Lye slowly fills bowls, buckets, and boxes with alternating layers of acrylic paint and resin, creating aquatic animal life that looks so real it could almost pass for a photograph. The artist is using a technique very similar to Japanese painter Riusuke Fukahori who was featured on this blog a little over a year ago, though Lye seems to take things a step further by making his paint creations protrude from the surface, adding another level of dimension to a remarkable medium. See much more of this series titled Alive Without Breath over on deviantART.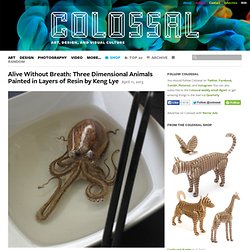 Cubist/Geometric/Op Art/Hard Edged Abstraction on Pinterest
DIY Photo Clipboards
This kit has enough hide glue to chip up to 10 square feet of glass, dessicant to dry out the glue and cause it to chip, 3 pre-cut patterns with glue chipped areas already designed in, an extra large squeegee, a bullseye level to level the glass before applying the glue, 2 glue brushes and complete instructions. The box is even designed to store the kit components and keep them organized when you are not using them. All you have to do before starting the chipping process is to sandblast etch the portions of the glass you want to chip, then follow directions!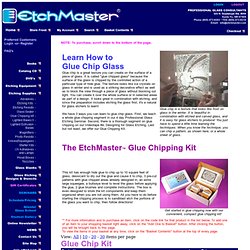 Store: Glue Chip Kit
Face Style and Concept, How to design different facial types SAMPLE
▶ How to draw face woman Emma Frost X-men
Vandal High
Photoshop is an amazing tool - capable of producing sublime images, high-quality video and even create very passable 3D renders. All this power offers a world of possibilities - but occasionally it's worth adding a few optional extras to get the most out of your investment. In this article we've lined up some of the best Photoshop plugins available for Adobe's photo editing giant today. You'll find all our Photoshop articles here 01.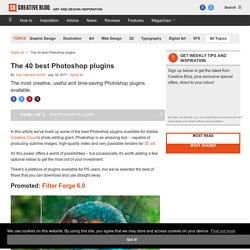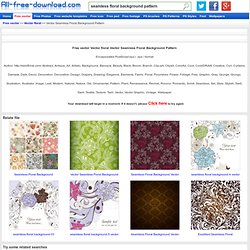 Download Vector Seamless Floral Background Pattern free Vector floral - Free vector
Author: http://swirlfloral.com/ Abstract, Antique, Art, Artistic, Background, Baroque, Beauty, Black, Bloom, Branch, Clip-art, Clipart, Colorful, Cool, CorelDRAW, Creative, Curl, Curtains, Damask, Dark, Decor, Decoration, Decorative, Design, Drapery, Drawing, Elegance, Elements, Fabric, Floral, Flourishes, Flower, Foliage, Free, Graphic, Gray, Grunge, Grungy, Illustration, Illustrator, Image, Leaf, Modern, Natural, Nature, Old, Ornamental, Pattern, Plant, Renaissance, Revival, Rococo, Romantic, Scroll, Seamless, Set, Style, Stylish, Swill, Swirl, Textile, Texture, Twirl, Vector, Vector Graphic, Vintage, Wallpaper
DKNG on Skillshare: Textures and Halftones for Screen Printing
Create press-ready artwork for screen printing
Three important rules for Painting and digital painting. These rules apply to beginners and novice alike, they are simple but if you apply them correctly your painting, concept, and illustration will be awesome. Digital and traditional painting contain similar rules, the only different is basically the tools and the application. Digital painting is probably 100 times easier than real oil paint for so many reason (just undo or saving as many versions as you want in digital is enough, in traditional you can go back there is no redo…so it's difficult, very difficult.) Soulmania: Do you have any good tips for how to go about painting in Photoshop? Xia: Try to keep everything simple to begin with and focus on these three rules 1) Shapes (Composition, silhouette and/or correct drawing).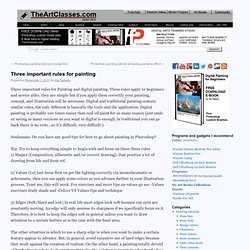 How to paint portrait, digital painting tutorial
LEVEL: Intermediate * Required that you have watched Face Constructed I first. This tutorial will explain how to paint portraits or faces in variety of point of view and styles. You will also learn how to manipulate shape and form within the value ranges to change it into any unique set of facial features. Learn how to arrange skintones and balance color temporatures. Using cool and warm color as an effective tool to balance the portrait illustration. In this FEATURE TUTORIAL, you will learn to digitally paint female head (face) from three different face samples and be able to paint facial structures using eithercolor, values and shape to achieve the final result.I have spend years, as a concept artist, developing fast and efficient way to create facial feature for various character designs.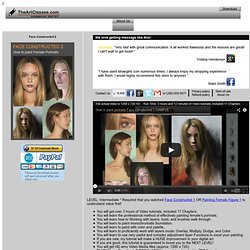 Thanks! Like us on FB for more awesome posts! Randall Rosenthal, a wood sculptor from New York, has become a modern master of an art form probably about as old as we are.
How Randall Rosenthal Turned Some Wood Into A Box Full Of Cash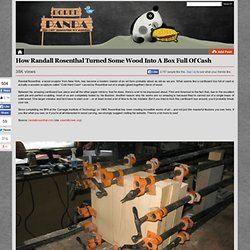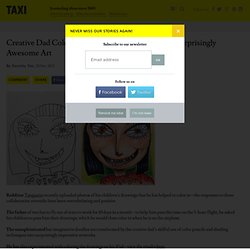 Redditor Tatsputin recently uploaded photos of his children's drawings that he has helped to color in—the responses to these collaborative artworks have been overwhelming and positive. The father of two has to fly out of state to work for 10 days in a month—to help him pass the time on the 3-hour flight, he asked his children to pass him their drawings, which he would then color in when he is on the airplane. The unsophisticated but imaginative doodles are transformed by the creative dad's skilful use of color pencils and shading techniques into surprisingly impressive artworks. He has also experimented with coloring the drawings on his iPad—view the results here. Isn't this a fun, creative way for a parent to interact and collaborate with his children? [via Reddit]
Creative Dad Colors In His Kids' Drawings, Makes Surprisingly Awesome Art
▶ How I made $5000 selling my art/photography how to online
Friend Article - Coloring Page
Create a Photo Manipulation of Alice in Wonderland Learn how to this surreal photo manipulation of an Alice in Wonderland on amazing and surreal atmosphere with Photoshop. In this tutorial, you'll learn how to create your amazing atmosphere and adventure tales with realistic shadows and lighting, then complete it with a bleak color tone effect. Throughout the tutorial, you'll learn techniques that will help you create better matte paintings and photo manipulations.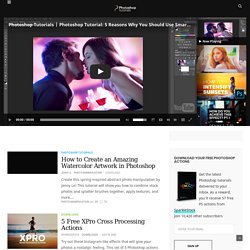 (98) contemporary art
Amazing Floating Paper Cube Illusion
Sometimes when I create a pattern background in Illustrator I don't end up with a Pattern Swatch. Instead, I create a Symbol of the repeating element and I create a whole background repeating this Symbol: duplicating 1, then 2, 4, 8, 16 and so on. It's just not always that simple to create perfectly seamless patterns, especially with geometric forms.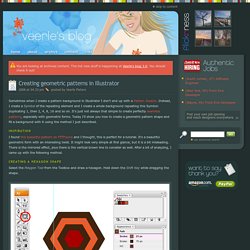 Creating patterns in previous versions of Illustrator has always given me a bit of headache. Depending on the pattern that I wanted to create, I often chose another route to achieve the result I wanted. A lot of times there was this annoying issue of a tiny pixel gap around the pattern swatch. This alone was already a reason for me not to create a pattern if I didn't have to.
Creating patterns in Illustrator CS6
CartonConcepts - Contact
Contact Us We are based in a modern facility located in Melbourne's Western Suburbs, just an easy 20-minute drive from the CBD or Melbourne Airport. Our office is open during normal working hours, but there may be times when out on a service or installation.
MELBOURNEAustralia Artist Info Inspired by pop, space, colour, sound, the banal and the poetic.
T-shirt Designers. 14 Days Designers. - T-Bar
The Collapse of Cohesion on Behance
This series of 7 large and 12 small drawings as well as 2 installations includes various elements from Van Veluw's boyhood bedroom. Whereas the previous series incorporated themes of control, order and structure, in these works we witness the disintegration of these elements. Order turns into chaos. Visions of collapsing desks, falling cupboards and exploding cabinets mark the moment of disruption.
Featured Artists: ELBOW-TOE
Art Consultant/ art agent?
What starts out as a triumph pinback button
BUGA-UP
Rilla Alexander: Without the Doing, Dreaming Is Useless
NGV  > What's On > Exhibitions > Exhibitions > DUH-HEAD!
The making of John Mayer's "Born and Raised" artwork
Sculpting the hand by Philippe Faraut
VIDEO - How to Draw the Head from Any Angle Part 1
How to draw the human head from any angle
Coolest invention
Big Giant stop motion
Abstracta
Stainless steel mesh background
Laser Cutting for Designers, Illustrators and Creative people - Online Laser Cutting
Art Collection
Supporter In A Red Supporters Outfit :: Openside
Arduino – Computer Boards & Starter Kits - RS Components UK
FlipBooKit: A New DIY Mechanical Flipbook Kit
How to Line Draw
James Harvey (artist)
Art Student Owl
Arts Law : Copyright
Comics and Ideas by Cartoonist and Illustrator, Grant Snider
Fantastic Sidewalk Art (The Chalk Guys)
Crazy Water/Glass Drawing 3D Illusion
How to Draw a "Realistic" Manga Face, Line by Line
Art Studio lesson 5 (excerpt)