Beauty
Bye Bye Beehive: Hair Styles
hair!
After many requests, I finally made a tutorial on how to tie a simple head scarf.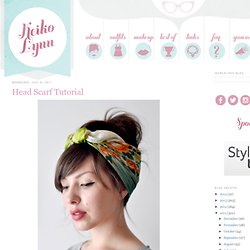 keiko lynn: Head Scarf Tutorial
How-To: Instant Hairstyles- Do Yourself
How To Style a Side Braid - A Beautiful Mess
...love Maegan: Messy Rope Braids and Low Bun Hair Tutorial Fashion+Home+Lifestyle Blog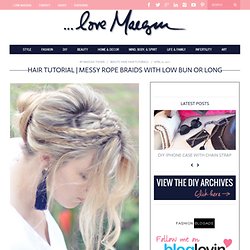 These little rope braids are a fun way to add a little style with your own hair, creating a sort-of headband of sorts.
- StumbleUpon
Styling / Hair and Makeup Tips &Tricks - A Beautiful Mess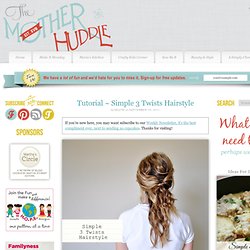 First, a little back story: I was on Pinterest (I know, big surprise) awhile back and Ms.
Tutorial - Simple 3 Twists Hairstyle | The Mother Huddle
Hairstyles, Haircuts and Hair Colors | Hairstyles by TheHairStyler.com
Laser Disco Nail Art Tutorial | Totally Love It
Fun Summer Hair in Minutes. | How Does She...
Happy Friday ladies!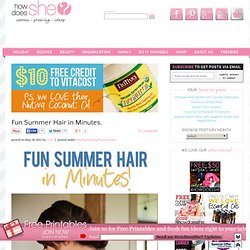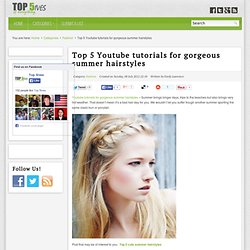 Top 5 Youtube tutorials for gorgeous summer hairstyles - Top 5 Lists
Top 5 Youtube tutorials for gorgeous summer hairstyles Category: Fashion Created on Sunday, 08 July 2012 22:18 Written by Emily Lawrence
The Can-Do Updo | Spark | eHow.com
Fun Friday - Bandanas - asuyeta [ah-soo-yeh-tah] clothes &accessories. handmade with love.
Bandanas are not only for Bret Michaels, you can wear them too. And I promise that they will always look amazing! Here are 5 fun and easy hairstyling tutorials that can be done with a bandana or light scarf. And if you are in need of a cute bandana, just come on over and make one with me right here! Have fun!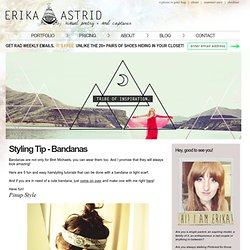 LoveIt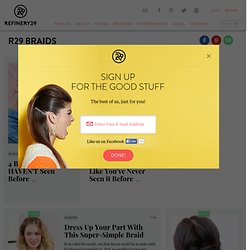 Dec 21, 2013 1:30 PM Jada Wong , Editorial Contributor No matter what our overstuffed closet and empty bank account tell us, we still think we have nothing to wear.
Photo 1- You Totally Got This: 4 Easy Braids For Rookies
Things I would Love To Do To my Hair!! &3 - Polyvore
- StumbleUpon
25 HairStyle TUTORIALS & EXTRAS! | The 36th AVENUE