Home/design blogs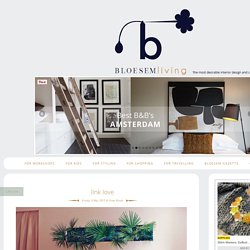 Friday, 24 January 2014 by Irene Hoofs Lile Sadi has all kinds of exciting home accessories. The aim of their original textiles, wallpapers, and bevy of interior products, is to bring minimalism and joy into the homes of people, and I think their products definitely do that. I love that whatever you find in their online shop is unique. What I mean is that they carry bread boards, but instead of the usual shapes, it comes in the shape of a bear. How fun is that?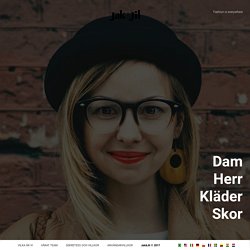 It's not just the end of the year, I'm afraid it's also the end of this blog. I feel bad for just blurting it out like this on New Year's Eve but the end of the year feels like a good time for me to wrap things up. I've been blogging for five and a half years and have LOVED it but all things do come to an end and for Chez Larsson as a blog the end is here and now. There's a combination of reasons for my decision and I just want to assure you that none of them are health related, I'm perfectly fine, I just want to do other things right now. Speaking of other things, if you want a glimpse of what's going on in my life post blog I've opened an Instagram account so if you want to follow me there look for @benitalarsson.
Chez Larsson
STYL. IN ist im deutschsprachigen Raum heute einer der größten Blogs über ausgefallene Wohnideen und Lifestyle-Themen für Trendsetter. Über 3000 Beiträge zur Raumgestaltung und Einrichtungsideen finden sich auf diesen Seiten. Bei der Auswahl schöner Wohnideen zählt für uns vor allem die Individualität.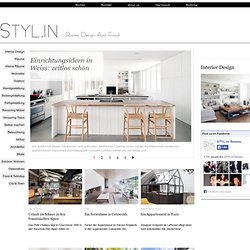 sanvie|designbüro Kerstin Sandelmann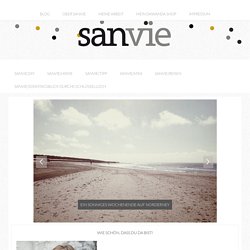 Irgendwie habe ich diese Kategorie etwas vernachlässigt, aber ich hoffe auch das kann ich ändern. Heute gehts los, denn ich muss euch etwas ganz tolles zeigen. Die liebe Simone fertigt in ihrer kleinen Manufaktur raumundlicht diese zucksüßen Girlanden. Herzchen , Sterne , kleine und große Punkte – eine schöner als die andere! Wenn das nicht die perfekte Weihnachtsdeko ist. Und man kann sie einfach immer wieder aufwickeln und sich im nächsten Jahr erneut drüber freuen.
caitlin wilson design: style files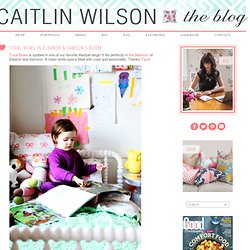 It's that time again! Our fourth CWD Contributor, Lauren Brennan, is stopping by today. Lauren is a master in the kitchen and an expert at all things delicious yet simple (right up our alley!)
Freunde von Freuden The Freunde von Freunden iPad Magazine Thomas Bentz & Oliver Lühr: FvF x Elle: Living and Working in Perfect Symbiosis FvF Explores: The Schorem Haarsnijder En Barbier in Rotterdam Why We Start Focusing on Developing Countries: FvF x BMZ FvF Cooks: Homemade Pumpkin Tart with Kraut Kopf: Multimedia-based Storytelling Joris Brouwers & Nicky Zwaan: From Design to Furnishing The FvF Year 2013 in Numbers and Pictures: Trace the FvF 2013 Journey Paul "Scuba" Rose: FvF x Sennheiser The Ethicurean: FvF x Cereal: A Fairy-tale Seasonal Restaurant in Bristol Mario Lombardo: FvF x DMIG: A Renaissance of Tactile Design David Fischer: A Winning Combination The Freunde von Freunden iPad Magazine Thomas Bentz & Oliver Lühr: FvF x Elle: Living and Working in Perfect Symbiosis Newsletter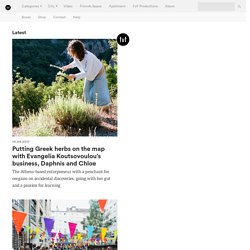 Hemels van der Hart (57 votes, average: 3.65 out of 5) Loading ... Hemels van der Hart / Zeisterweg 82, 3931 MG Woudenberg, The Netherlands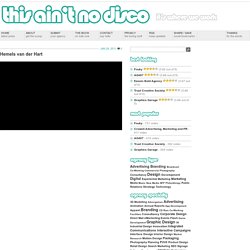 This Ain't No Disco (it's where we work)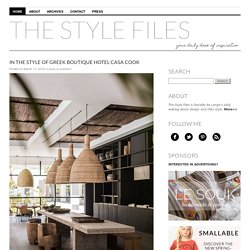 This laid-back wood-clad bungalow on Cape Town's Bakoven beach oozes seaside style. The lucky owners are Cathy, Mike and their three children. A lover of bargain finds, the resourceful Cathy did the interiors herself.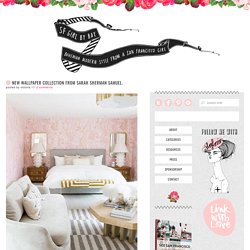 real art for a fictitious world. Posted by the jealous curator //// 7 Comments well, let's hope that oprah is telling liz to hang all of the art that i choose! ah, liz lemon, the creator and head writer for 'tgs' (on nbc's 30 rock). she's creative and wacky and socially awkward, and i love her… almost as much as she loves food: ok, yes. these are perfect for liz. she loves food, and, she's totally obsessive. i'm sure you recognize this work – it's just a teeny tiny part of kate bingaman-burt's ongoing "obsessive consumption" series. using a black art pen, she draws everything that she buys (including food, and ikea frames!), noting both the date and price. i'd hang a few of these in liz lemon's office – they might even inspire her to track all of her own cheese purchases. maybe.
As you probably already know, photography is the new graphic print. In the last few years everyone has been adorning their walls with graphic art prints and quotes, but that trend has faded and given room to a more interesting art form; photography. However, finding original photos that speak to you, and aren't already on the walls of all other homes, is quite a challenge.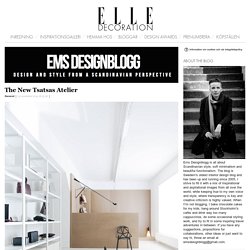 Diese kleinen Fluchten aus dem Alltag sind ja unbezahlbar. Einfach einen Tag frei nehmen und in ein anderes Land reisen, das geht in meinem Fall schnell so eben weil es von Köln ja nicht weit bis nach Holland und Belgien ist. Ich bin schneller in Antwerpen und Amsterdam als in Hamburg und Berlin - verrückt und toll, weil Städtefeeling in einem anderen Land gleich so ganz anders ist. Und darum habe ich ja einer guten Freundin nicht ganz uneigennützig diesen Tag in Antwerpen geschenkt. Heute nehme ich Euch mit auf meinen Tag in Antwerpen.
23qm Stil
StyleSpion - Kai Müller über Design, Fotografie, Musik, Einrichtung und andere schöne Dinge des Lebens
Zum Wochenende ging endlich eine Fotostrecke online, die ich im November für das Mercedes Benz Magazin MB! produziert habe. Ich hatte ein paar Minuten um den wahnsinnig netten Anders Trentemøller und die tolle Marie Fisker bei der Vorbereitung ihrer Show und später auch beim Konzert im Astra zu fotografieren. Das hat großen Spaß gemacht. Hier geht's zum Feature, hier zu einem anderen, und kauft die Platte von Trentemøller, sie ist großartig. Ich wünsche euch allen ein tolles 2014!