People
Neil deGrasse Tyson. Neil deGrasse Tyson (/ˈniːəl dəˈɡræs ˈtaɪsən/; born October 5, 1958) is an American astrophysicist, author, and science communicator.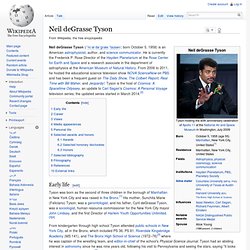 He is currently the Frederick P. Rose Director of the Hayden Planetarium at the Rose Center for Earth and Space and a research associate in the department of astrophysics at the American Museum of Natural History. From 2006 to 2011, he hosted the educational science television show NOVA ScienceNow on PBS and has been a frequent guest on The Daily Show, The Colbert Report, Real Time with Bill Maher, and Jeopardy!. Ayaan Hirsi Ali. Ayaan Hirsi Ali (Dutch: [ɑˈjaːn ˈɦirsi ˈaːli] ( When she was eight, Hirsi Ali's family left Somalia for Saudi Arabia, then Ethiopia, and eventually settled in Kenya.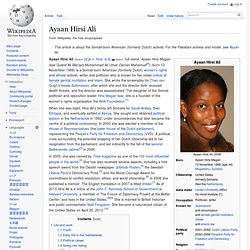 She sought and obtained political asylum in the Netherlands in 1992, under circumstances that later became the centre of a political controversy. Sam Harris (author) Samuel B.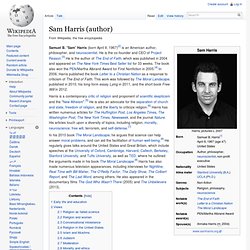 "Sam" Harris (born April 9, 1967)[2] is an American author, philosopher, and neuroscientist. He is the co-founder and CEO of Project Reason.[3] He is the author of The End of Faith, which was published in 2004 and appeared on The New York Times Best Seller list for 33 weeks. The book also won the PEN/Martha Albrand Award for First Nonfiction in 2005.[4] In 2006, Harris published the book Letter to a Christian Nation as a response to criticism of The End of Faith.
Christopher Hitchens. Christopher Eric Hitchens (13 April 1949 – 15 December 2011) was a British-American[2][3] author, polemicist, debater, and journalist.[4] Hitchens contributed to New Statesman, The Nation, The Atlantic, The London Review of Books, The Times Literary Supplement and Vanity Fair.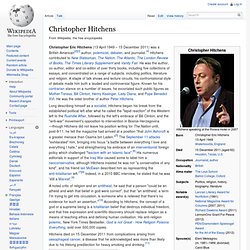 He was the author, co-author, editor and co-editor of over thirty books, including five collections of essays, and concentrated on a range of subjects, including politics, literature and religion. A staple of talk shows and lecture circuits, his confrontational style of debate made him both a lauded and controversial figure. Known for his contrarian stance on a number of issues, he excoriated such public figures as Mother Teresa, Bill Clinton, Henry Kissinger, Lady Diana, and Pope Benedict XVI. He was the older brother of author Peter Hitchens. Daniel Dennett. Daniel Clement "Dan" Dennett III (born March 28, 1942)[1][2] is an American philosopher, writer and cognitive scientist whose research centers on the philosophy of mind, philosophy of science and philosophy of biology, particularly as those fields relate to evolutionary biology and cognitive science.[3] Early life and education[edit] Dennett was born in Boston, Massachusetts, the son of Ruth Marjorie (née Leck) and Daniel Clement Dennett, Jr.[6][7] Dennett spent part of his childhood in Lebanon, where, during World War II, his father was a covert counter-intelligence agent with the Office of Strategic Services posing as a cultural attaché to the American Embassy in Beirut.[8] When he was five, his mother took him back to Massachusetts after his father died in an unexplained plane crash.[9] Dennett says that he was first introduced to the notion of philosophy while attending summer camp at age 11, when a camp counselor said to him, "You know what you are, Daniel?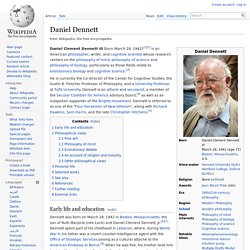 You're a philosopher. Taslima Nasrin. Taslima Nasrin (Bengali: তসলিমা নাসরিন; also Taslima Nasreen, born 25 August 1962) is a Bengali author and former physician who has lived in exile since 1994.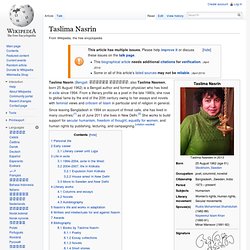 From a literary profile as a poet in the late 1980s, she rose to global fame by the end of the 20th century owing to her essays and novels with feminist views and criticism of Islam in particular and of religion in general. Since leaving Bangladesh in 1994 on account of threat calls, she has lived in many countries;[1] as of June 2011 she lives in New Delhi.[2] She works to build support for secular humanism, freedom of thought, equality for women, and human rights by publishing, lecturing, and campaigning.
[citation needed] Personal life[edit]
---