People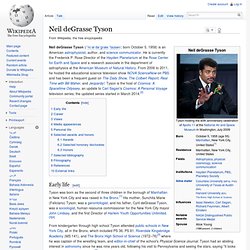 Neil deGrasse Tyson (/ˈniːəl dəˈɡræs ˈtaɪsən/; born October 5, 1958) is an American astrophysicist, cosmologist, author, and science communicator.
Ayaan Hirsi Ali (Dutch: [ɑˈjaːn ˈɦirsi ˈaːli] ( When she was eight, Hirsi Ali's family left Somalia for Saudi Arabia, then Ethiopia, and eventually settled in Kenya. She sought and obtained political asylum in the Netherlands in 1992, under circumstances that later became the centre of a political controversy.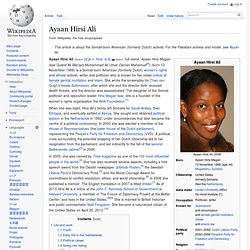 Ayaan Hirsi Ali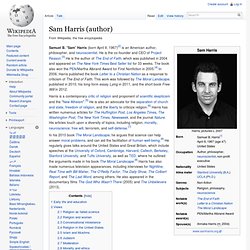 Samuel B.
Christopher Eric Hitchens (13 April 1949—15 December 2011) was a British-American[2][3] author, polemicist, debater, and journalist.[4] Hitchens contributed to New Statesman, The Nation, The Atlantic, The London Review of Books, The Times Literary Supplement and Vanity Fair. He was the author of twelve books and five collections of essays, and concentrated on a range of subjects, including politics, literature and religion.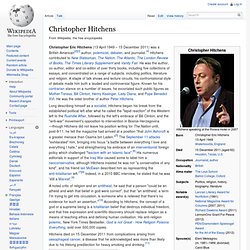 Daniel Clement "Dan" Dennett III (born March 28, 1942)[1][2] is an American philosopher, writer and cognitive scientist whose research centers on the philosophy of mind, philosophy of science and philosophy of biology, particularly as those fields relate to evolutionary biology and cognitive science.[3]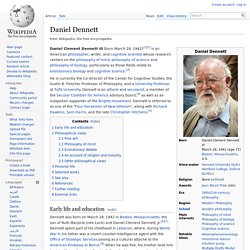 Taslima Nasrin (Bengali: তসলিমা নাসরিন) (also Taslima Nasreen), born 25 August 1962, is a Bengali author and former physician who has lived in exile since 1994.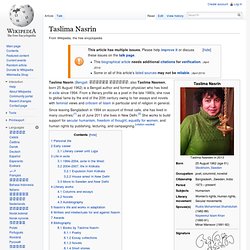 Taslima Nasrin