Tutorial
Photoshop
Digital Post Production.it. Upload Tutorial e Guide Professionali Subscription preferences Loading...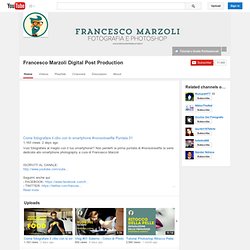 Crazy Ring Entertainment (on YouTube) Digitalarts. Digital-tutors. Lynda.com. Adobe After Effects Tutorials. AE Basics Extras: Butterfly Wing Text Animation Play VideoIn the first part of this two part AE Basics Extra tutorial, Andrew Devis starts to show how to create a butterfly wing with text.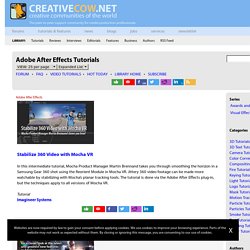 The purpose of these tutorials is to give additional hints and tips for text animation in After Effects. Items covered in this tutorial include, using the pen tool, paths, copying mask paths to shape layers, text along a path and path option, 3D layers, animation of a wing, loopOut expression and viewing your composition in a different viewer. In the second part of this tutorial Andrew will go on to complete the animated butterfly in 3D and show how to have it fly around your screen. Tuts+ VIDEO COPILOT.
TOTAL PHOTOSHOP (tut. video immagine ecc.) Treddi.com. After Effects region of interest. As our product manager Steve Forde just announced, today we are revealing the next major update to After Effects CC, as well as updates for our other professional video and audio applications, all of which are coming soon.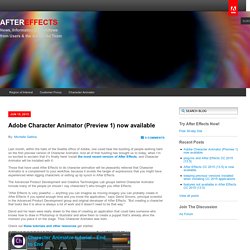 For information about the next major updates for all of our professional video and audio applications, including videos and illustrations, check out the reveal portal page and these videos on Adobe TV. Because we're just revealing these features now, you won't yet have access to them through Creative Cloud, but you can make sure that you get them as soon as they're available by subscribing now. For information about purchasing a Creative Cloud subscription, see this page about plans and this page with current promotional offers. If you join Creative Cloud before 30May2014, you can take advantage of our special promotional offer. VideoMakers.net. Video2brain. Video Tutorials. By Chris Martin (www.freefxtutorials.com) In this tutorial we will motion track our footage using After Effects CC's powerful new camera tracker to get a 3D solution.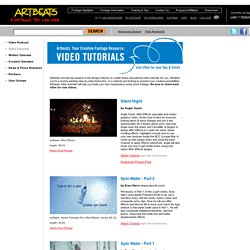 After that, using the new integration between AE and C4D we will locate a 3D origin point in AE to be used in C4D and export. In Cinema we will attach our 3D ship, add lights, materials, and animate. Lastly, we will send back to AE for compositing and final render.
---