Bakery&Sweets
Melt in your mouth soft vanilla bean cookies with a luscious raspberry white chocolate filling sandwiched in between. These cookies are always a crowd pleaser and are one of my favorite summer desserts to make. Fresh raspberries are pureed and added to the cream filling making them an excellent dessert for summer.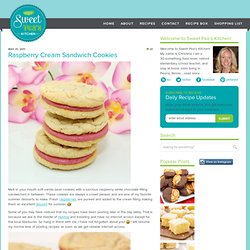 Raspberry Cream Sandwich Cookies
Search results for cupcake - StumbleUpon
Fresh Basil Pesto Recipe | My Baking Addiction - StumbleUpon
The other day I was wandering through the produce section at our local market and stumbled upon "live basil" it was gorgeous and the scent was simply intoxicating.
Cupcake Recipes - Easy Dessert Recipes at WomansDay.com - StumbleUpon
Get Off Your Butt and BAKE! & Impressive recipes made simple - StumbleUpon
I've always had a penchant for sunshine in a jar. Doesn't the very phrase itself, "sunshine in a jar," roll off your tongue and fill your mouth with magic? While I've never yet found myself a sunshine in a jar, I think we may have just concocted it in our kitchen tonight.
Rainbow Cake in a Jar | The Family Kitchen - StumbleUpon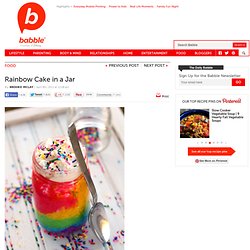 Oreo Cookies and Cream No-Bake Cheesecake | Bakers Royale - StumbleUpon
Oreo Cookies and Cream No-Bake Cheesecake Oreo Cookies and Cream No-Bake Cheesecake ~ An adult dessert gets some kid lov'n with an Oreo crush. Oreo Cookie and Cream No-Bake Cheesecake