Sites cool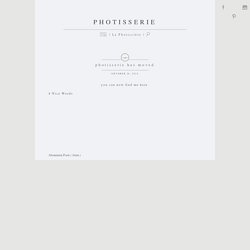 Some time ago I had the great pleasure to work for Hotel Chocolat (a british cacao grower and chocolatier) on a recipe card serie with stylist Elodie Rambaud in London, including those mouthwatering Brownies. More recipes (for example a stunning Cacao Gin Cocktail) are now available on pretty cards and booklets in their stores all over the UK, Amsterdam, Copenhagen, New York and Boston. ..and here is the recipe for theHAZELNUT AND PECAN BROWNIESPreparation: 20 minsCooking: 40 minsMAKES 12Ingredients:200g/7oz unsalted butter, plus extra for greasing220g/7.oz Hotel Chocolat70% Dark Chocolate Drops200g/7oz caster sugar3 large eggs, lightly beaten1 vanilla pod, split lengthways and seeds scraped out150g/5oz plain flour, sifted1 tsp baking powder, sifted75g/2oz pecan nuts,broken into pieces75g/2oz whole hazelnuts3 tbsp desiccated coconut150g/5oz Hotel Chocolat40% Milk Chocolate DropsMethod1. Preheat the oven to 180°C/350°F/Gas 4.
photisserie
FFFFOUND!
OLD CHUM
newest covers show me some love also possible to save this cover, see loginmycoverjunkie The Dura (Australia)
Coverjunkie celebrates creative magazine covers - Coverjunkie.com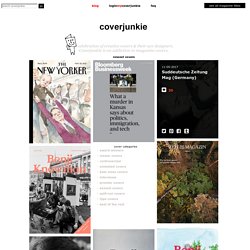 joojaebum
Designed as a trend book, the Red List offers total immersion in the world of visual arts so as to build bridges between historic and contemporary creativity. What would cinema be without photography? Interior design without architecture?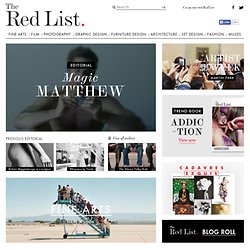 The Red List
La boite verte : Site de découverte sur la photographie, la science, les arts et tout ce qui est insolite.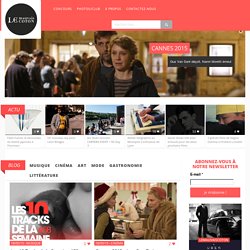 Le Mauvais Coton | Music, Art and Event reports
10. Kölsch : Ca fait du bien par où ça passe Déjà le mec porte le nom d'une bière. Ça vous plante le décor. Rune Reilly Kolsch est un DJ pour le dancefloor, c'est un savant maître du rythme et de la musique faite pour se trémousser ou se casser le cervicales.
Le Dictionnaire de la Zone © Cobra le Cynique - Expressions - Lettre A
50 Watts
love.beauty
D/STRUCT · Shop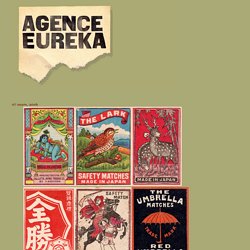 Agence eureka
15 janvier, 2014 Livret de calcul (1944)Merci Martijn Publié par pita ou franck à 11:39 PM Aucun commentaire: Libellés : illustrations, livre, math, scolaire
iheartmyart ♥
A spread from the comic I've just finished… 'Travis, the anachronistic outsider falls prey to a myriad of cultural and social forces to which he responds with cynical disinterest, nothing but the empty remnant shell of that once vibrant dream of America remains. Wenders establishes a duality of two worlds in America, contrasting a hyper real post-modern culture with Baudrillard's archaic envelope of place, object and myth. Space has become an absolute and we relate to the events and bodies located in it, including even the extension of ones own body, as if they were simulations on a screen. Everything is about to disappear.
B-log | Just another WordPress.com weblog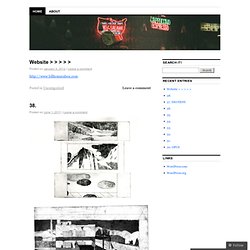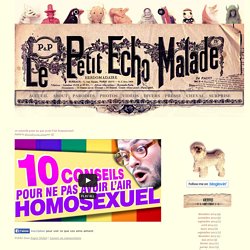 Le Petit Écho Malade | P&P – Lorenzo Papace & Vincent Pianina
Galaktoboureko, le prochain album d'Ödland que nous vous proposons de financer, est un voyage musical sur les rives de la Mer Égée. Nous avions déjà fait un tour d'Europe avec l'album précédent Sankta Lucia grâce à Ulule et au public. Cette fois, nous prenons vraiment le temps de faire une belle escale. Nos voyages et nos passions nous ont conduit au Rebetiko, musique grecque et turque par excellence : ses couleurs ont teinté tout notre album.
Sado-masochisme et porcelaine kitsch Richard Ankrom détourne des figurines en porcelaine en leur ajoutant entre autres des masques sado-masochistes. Des figurines inspirées de vieux jeux vidéo Atari Dan Polydoris, auteur du très bon blog Chicago Toy Collector, rends un très bel hommage à ses jeux préférés sur Atari 2600. Nouveau projet artistique de Chacho Puebla Le créateur de Grandmother tips revient pour un nouveau projet artistique intitutlé Unforgotten Playslist.
Le Blog du Kitsch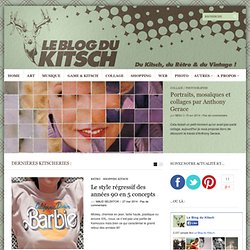 Nerd Boyfriend
THODIO ABOX