Art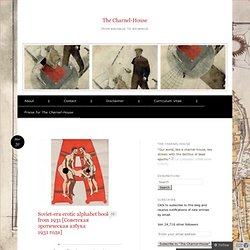 .Image: This threesome brought to you by the letter «А» (1931) UPDATE: Apparently it was Giuliano Vivaldi behind the whole rumor that this collection was intended to "combat adult illiteracy," as I put it here. He wrote: "I copied this from someone's wall and added with a few exclamation marks that it was part of Stalin's fight against illiteracy (joke intended).
Soviet-era erotic alphabet book from 1931 [Советская эротическая азбука 1931 года]
Great Art in Ugly Rooms
Mark Ryden, le malaise pop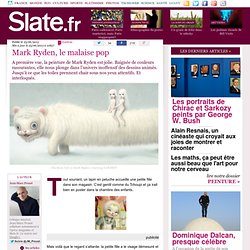 Tout souriant, un lapin en peluche accueille une petite fille dans son magasin. C'est gentil comme du Tchoupi et ça irait bien en poster dans la chambre des enfants. publicité
Art Gallery Work : Image Galleries : Constance & Eric
Flora Borsi on Behance
Jessica Harrison - Bone
Although some of these images might look like a modern day photography and some of them like painted pictures, actually it is real colored photographies, taken at the beginning of the 20th century Paris (France). It is extremely astonishing to look at the world now long gone, the world which you are used to see in black & white images and often with poor quality. All the images shown below were taken using Autochrome Lumière technology. It's an early color photography process, patented in 1903 and invented by the famous French Auguste and Louis Lumière, populary known as Lumière Brothers. They were the earliest filmmakers in history.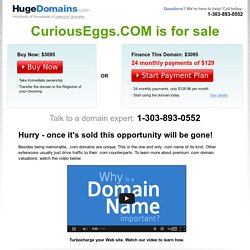 Ceal Warnants : 'Shotgun Clare'
Impersonators Due to the current economic, social and cultural crisis in The United States of America today, I have decided to do a photographic project consisting of a series of studio portraits of superhero and celebrity impersonators that live and work in the city of Los Angeles. Most of them unemployed Americans, they decided to suit up with their costumes and hit the streets, animate parties and events in efforts to make ends meet. Making them pose in their costumes against a colorful backdrop, I ask them to manifest feelings of genuine sadness – honest emotions that are a consequence of our current times. The result is a somber, striking visual image that contradicts the iconic nature of strength and moral righteousness typical in American superhero and celebrity imagery. Creating the illusion that Superman does exist – that he too was fallible and affected by America's downturn.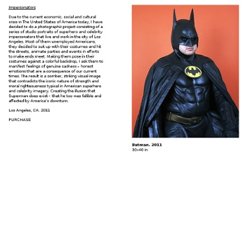 Impersonators : NICOLAS SILBERFADEN
Shadow Chamber | Image Gallery | Roger Ballen Photography
Oleg Kulik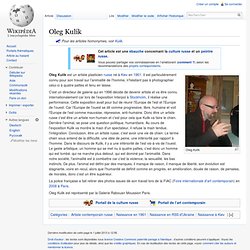 Un article de Wikipédia, l'encyclopédie libre. Pour les articles homonymes, voir Kulik. Oleg Kulik Oleg Kulik est un artiste plasticien russe né à Kiev en 1961. Il est particulièrement connu pour son travail sur l'animalité de l'homme, n'hésitant pas à photographier celui-ci à quatre pattes et tenu en laisse.
Harry Clarke's illustrations for Edgar Allan Poe
Paul, Stella and James, Scotland, 1982 Stallion, Scotland, 1993 The Beatles, London, 1968 Paul McCartney, John Lennon Paul and Martha, Londres, 1968 Janis Joplin, Yoko Ono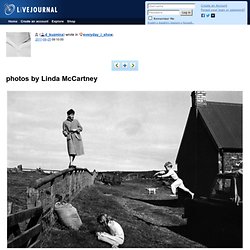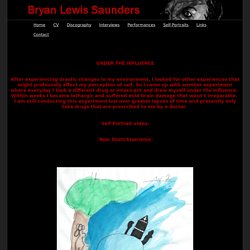 "Near Death Experience" Prices Include Shipping 25I-NBOMe Abilify / Xanax / Ativan (dosage unknown in hospital) 90mg Abilify (after 3 months usage 3x maximum dose)
Radiohead - music philosophy
On the News RSS Feed Following (27) New Arrivals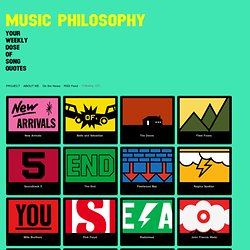 "Let's talk about everything" is a collection of memories carefully collected from four individuals, springing from four different phrases that hold strong emotional connections to these individuals. These phrases were taken from songs, quotes, poetry, etc. Each memory is explored, studied, laboured over and embroidered on found materials. Gold thread was used in varying degrees on each piece to recreate gold dust.
A hurricane thundercloud!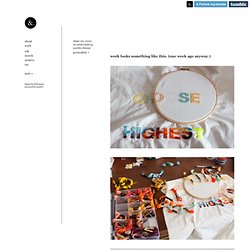 MAINSTEAM
Old Love
theloudestvoice.tumblr.com
Screenwriter Paul Bern was besotted with her, but La Marr was interested only in friendship with the pudgy older man… La Marr refused Bern [and his pleading marriage proposals], but he would not give up. La Marr preferred the virile cowboy star Jack Dougherty, so Bern proposed a compromise. "We will have a beautiful spiritual life together," he told La Marr. "You and Mr.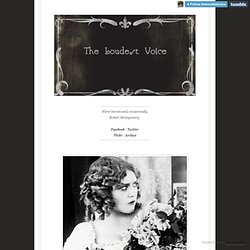 Hans Bellmer (1902 – 1975) est un sculpteur et photographe d'origine allemande. Il réalise en 1934, son œuvre la plus connue et la plus troublante : La Poupée, représentation d'une jeune fille en taille quasi-réelle et que Bellmer qualifie de « créature artificielle aux multiples potentialités anatomiques ». L'artiste à travers ses photographies, met en scène sa créature et en modifie l'anatomie jusqu'à la faire paraître monstrueusement vivante. Le travail de Hans Bellmer est particulièrement intéressant pourtant, j'ai beaucoup hésité à faire un billet sur cet artiste tant son œuvre me paraît sombre et dérangeante. C'est pourquoi à la simple succession de photos, j'ai préféré mêler des extraits d'un article de Fabrice Flahutez intitulé "Ce que cache l'image, ce que montre la Poupée" Tous les textes qui suivent sont donc de Fabrice Flahutez. Vous trouverez en fin de billet un lien vers son article complet.
Hans Bellmer « Le jardin d'ébène
Un article de Wikipédia, l'encyclopédie libre. De gauche à droite : Igor Grabar, N. Roerich, E.
Mir Iskousstva
Designed as a trend book, the Red List offers total immersion in the world of visual arts so as to build bridges between historic and contemporary creativity. What would cinema be without photography? Interior design without architecture? Fashion without painting? Image seekers need to see what's new and innovative, but they also need to train their eye by picking up on the references, echoes and allusions that nourish artistic creation.
You are not Banksy
Artists create images from 35mm film degraded by digestion
Arrêtons de mentir : je n'ai jamais rien pigé à l'art
Liesa Van der Aa
Rapper Authors: 13 Famous Rappers and 13 Famous Authors, Combined
Voices Of East Anglia: Vinyl Hookups
Even in the 1870s, humans were obsessed with ridiculous photos of cats
I got something for you
Антиалкогольные плакаты из СССР - Социальная реклама
Voices Of East Anglia: Up in Smoke - Cigarette Adverts
40 Gorgeous Vintage Tobacco Advertisements
Eadweard Muybridge
Heather Huey was shot by Billy Kidd. A love story. by billy kidd
Rocco Morabito
Pascal Witaszek | Portfolio
The Antikamnia Chemical Company
Fashion Plate Collection
HARRY BENSON PHOTOGRAPHY
Wassenbeelden Museum Madame Tussaud Londen. Een aantal gesmolten en beschadigde beelden na een brand in het Wassenbeeldenmuseum in Londen. - the Memory of the Netherlands (het Geheugen van Nederland)
Edward Weston ~ First nude, 1918
"kvetchlandia"
V a l e r o Doval__________art_design_illustration__________
L.H.O.O.Q.
Rrose Sélavy
book sculptures - Dziwadełka
Exposition Todd Schorr
JOSESH
Pop Art - Martin Torsleff
Walter Chappell Home
La crise, nouvelle muse du street art mondial
Deimantas Narkevicius
œuvres
Pilar Albarracín
Avec JR, rue Jaffa, à Jérusalem | Lundi 12 Septembre 2011 sur StreetPress
Galerie de Viktor Hertz
Atwood, photographe au plus près des marges
Présumés Innocents - Décryptage d'une controverse
Clarisse Hahn
Morton Feldman
wallace berman - Google Images
Amedeo Modigliani
The 3rd I : un artiste se fait greffer un appareil photo derrière la tête
Dead Drops : l'expo à télécharger dans la rue
Photo : New York racontée par ses emballages alimentaires
REZA - Destins croisés
:ö:
Valérie Belin
emmanuel decouard
New York/Paris
Yves Marchand & Romain Meffre Photography - Theaters
‪Gil Scott-Heron: Definition of a Poet‬‏
Pina Bausch
Galerie de Petit Gris
Laurent Tixador
in situ productions / Xavier Le Roy
Robert Yarber
Michael Portnoy
Guglielmo Plüschow
John Cooper Clarke
Enrique Metinides
Weegee