Be inspired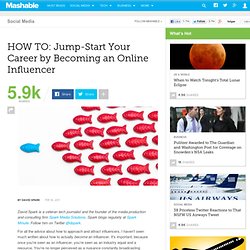 David Spark is a veteran tech journalist and the founder of the media production and consulting firm Spark Media Solutions. Spark blogs regularly at Spark Minute. Follow him on Twitter @dspark. For all the advice about how to approach and attract influencers, I haven't seen much written about how to actually become an influencer. It's important, because once you're seen as an influencer, you're seen as an industry equal and a resource. You're no longer perceived as a nuisance constantly broadcasting your own agenda, hoping others will relay.
Des millions de français ont adopté l'achat en ligne du fait de ces nombreux avantages : tarifs moins élevés que dans un commerce traditionnel, offre extremement large, rapidité du processus de commande etc. Cependant peu d'entre eux sont conscient du risque que represente l'achat en ligne. En effet plusieurs internautes se sont déjà fait voler leurs informations bancaires et méfiez vous, ça n'arrive pas qu'aux autres. Avant de commander et même, de s'inscrire, vous devez suivre quelques règles de sécurité très importante.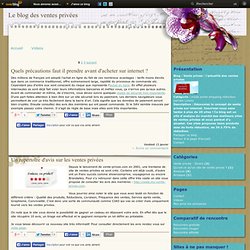 Vente privee : l'actualité des ventes privées
"Bonjour à tous, Pour répondre aux informations qui circulent actuellement dans les médias, je tenais à vous informer sur les événements qui se sont déroulés le vendredi 21 janvier dernier au soir. Nous sommes consternés d'apprendre le décès de Benjamin survenu dans la nuit du vendredi 21 au samedi 22 janvier 2011 et nous partageons pleinement la peine de la famille. En tant que père de 2 garçons de 14 ans, je ne peux que comprendre l'extrême tristesse de la famille et de ses proches.
Message de Jacques-Edouard Charret, président groupe Quick, sur le restaurant Quick Avignon Cap Sud (9)