Cool videos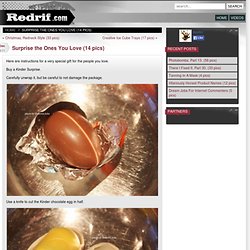 Dec 24/11 Surprise the Ones You Love (14 pics) Here are instructions for a very special gift for the people you love. Buy a Kinder Surprise. Carefully unwrap it, but be careful to not damage the package.
This kid went through many great challenges to get to where he's at today
Match Stick Rocket SUBJECT: Rocketry TOPIC: Propulsion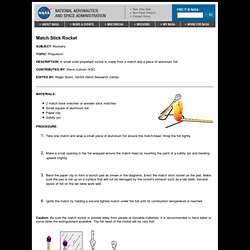 Log in High-Tech: Software, Hardware, and More Cynthia Yildirim Working Model of Stephenson's STEAM ENGINE made of GLASS ! Rare! This Model of Stephenson's Steam Engine was made in 2008 by master glassblower Michal Zahradník.