Cooking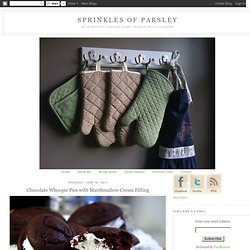 Chocolate Whoopie Pies with Marshmallow Cream Filling
Oh Whoopie Pies, you've been on my husbands mind.... for the last 6 months. Remember a couple of weeks ago when I made the Pecan Oatmeal Chocolate Chip Cookies and I said I would be devoting the week to those recipe requests my husband has asked for countless times that have fallen to the bottom of my list? Well, these whoopie pies have been craved by my husband far longer than those cookies and should have been at the top of my list. I started hearing about whoopie pies around the holidays when our friend, Corinne, brought them over for dinner. They were delicious... and ever since then Parrish has been asking me for more.
most gawked all-time
The Kitchn Recipes Happy weekend, everyone! I hope you're in the mood for delicious spring-y brunch recipes, plus appetizers and sweets, because we've got a lot of ideas for you this week. If you want to tackle lamb for Easter (or any time, really), try our easy tutorial for roasting a leg of lamb. If you're looking for some fun spring appetizers, you need to make the asparagus and prosciutto crostini and the baked brie with herbed artichokes. And for brunch? These sticky lemon rolls with lemon cream cheese glaze obviously need to happen.
most gawked last 7 days
It is no secret that I have an obsession with Chinese cuisine. The place that started it all was a local Chinese buffet here in Michigan. After frequent visits to the buffet over the years, I finally decided to take a stab at cooking my own Chinese dishes at home.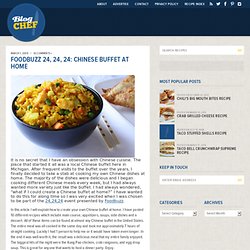 Foodbuzz 24, 24, 24: Chinese Buffet at Home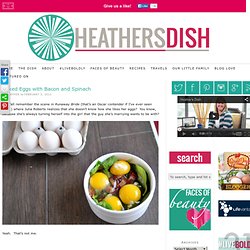 Do y'all remember the scene in Runaway Bride (that's an Oscar contender if I've ever seen one…) where Julia Roberts realizes that she doesn't know how she likes her eggs? You know, because she's always turning herself into the girl that the guy she's marrying wants to be with? Yeah. That's not me.
Baked Eggs with Bacon and Spinach
Get your cook on.