Books
a6omcl2la0ivlxsn3o8m.jpg from box.com - StumbleUpon. Share Book Recommendations With Your Friends, Join Book Clubs, Answer Trivia. The 13 scariest books of all time NOT written by Stephen King. Yes, we all know King is the Sultan of Scare, and that books like The Shining, Salem's Lot, and It will make you quake in your fuzzy slippers.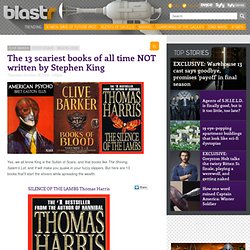 But here are 13 books that'll start the shivers while spreading the wealth. SILENCE OF THE LAMBS Thomas Harris This isn't the first time we'd meet the psychopathic Hannibal Lecter—that'd be Red Dragon—but it was the most eerie. The 15 Books You Must Read in 2010 - Education. We get a lot of emails, letters, and comments from community members asking us which books we're reading.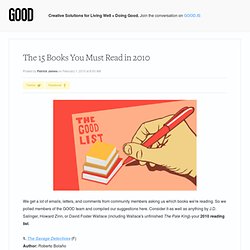 So we polled members of the GOOD team and compiled our suggestions here. Consider it-as well as anything by J.D. The Book Seer | What should I read next.
---