Social Media Monitoring
pinterest
Guía rápida para imágenes en Pinterest
Las Redes Sociales y el éxito (o fracaso) de una película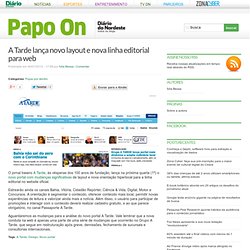 A Tarde lança novo layout e nova linha editorial para web - Diário do Nordeste
O jornal baiano A Tarde, às vésperas dos 100 anos de fundação, lança na próxima quarta (1º) o novo portal com mudanças significativas de layout e nova orientação hiperlocal para a linha editorial no website oficial. Estrearão ainda os canais Bahia, Vitória, Cidadão Repórter, Ciência & Vida, Digital, Motor e Concursos. A orientação é segmentar o conteúdo, oferecer conteúdo mais local, permitir novas experiências de leitura e valorizar ainda mais a notícia. Além disso, o usuário para participar de promoções e interagir com o conteúdo deverá realizar cadastro gratuito, e ao que parece obrigatório, no canal Passaporte A Tarde. Aguardaremos as mudanças para a análise do novo portal A Tarde. Vale lembrar que a nova conduta na web é apenas uma parte de uma série de mudanças que ocorrerão no Grupo A Tarde, que segue em restruturação após greve, demissões, fechamento de sucursais e consultorias internacionais.
49 Social Media Management and Influence Measurement Tools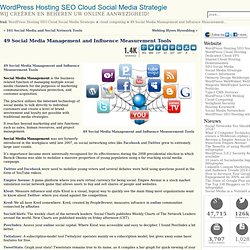 49 Social Media Management and Influence Measurement Tools Social Media Management is the business related function of managing multiple social media channels for the purposes of marketing communication, reputation protection, and customer acquisition. The practice utilizes the internet technology of social media to talk directly to individual customers and create a level of brand involvement and loyalty not possible with traditional media strategies. It reaches beyond marketing and into functions such as sales, human resources, and project management. Social Media Management was not formerly introduced in the workplace until late 2007, as social networking sites like Facebook and Twitter grew to extremely large user counts.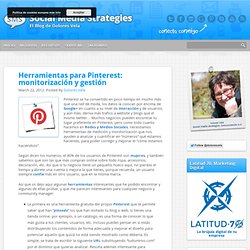 Herramientas para Pinterest: monitorización y gestión
Pinterest se ha convertido en poco tiempo en mucho más que una red de moda, los datos la colocan por encima de Google+ en cuanto a su nivel de interacción y de usuarios, y aún más, deriva más tráfico a website y blogs que el mismo twitter… Muchos negocios pueden encontrar tu lugar preferente en Pinterest, pero como todo cuanto hacemos en Redes y Medios Sociales, necesitamos herramientas de medición y monitorización que nos ayuden a analizar y cuantificar en "números" qué estamos haciendo, para poder corregir y mejorar el "cómo estamos haciéndolo". Según dicen los números, el 80% de los usuarios de Pinterest son mujeres, y también sabemos que son las que más compran online sobre todo ropa, accesorios, decoración, etc. Así que si tu negocio tiene un pequeño hueco aquí, no pierdas el tiempo y ábrete una cuenta o mejora la que tienes, porque recuerda, un usuario siempre confía más en otro usuario, que en la misma marca.
Infográfico – O uso da Social TV O Infográfico "We want our connected TV", desenvolvido pela Tremor Vídeo, aponta alguns dados e comportamentos relativos ao uso de TV's conectadas à internet. Embora o estudo tenha sido realizado apenas nos EUA, é possível extrair dessas informações caminhos interessantes para a produção audiovisual e para a publicidade digital no Brasil. Confira: Gamificação e Mídias Sociais "Gamificação nas Mídias Sociais" (março/2011) versa sobre o conceito de Gamefication e sua interface com aspectos técnicos e apropriações realizadas por usuários das mídias sociais.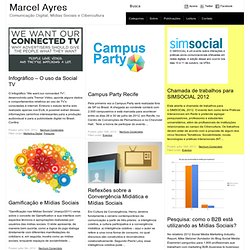 Marcel Ayres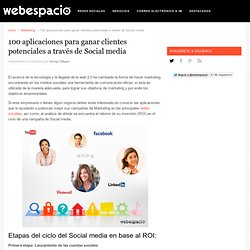 100 aplicaciones para ganar clientes potenciales a través de Social media
El avance de la tecnología y la llegada de la web 2.0 ha cambiado la forma de hacer marketing, encontrando en los medios sociales una herramienta de comunicación eficaz, si esta es utilizada de la manera adecuada, para lograr sus objetivos de marketing y por ende los objetivos empresariales. Si eres empresario o tienes algún negocio debes estar interesado en conocer las aplicaciones que le ayudarán a potenciar mejor sus campañas de Marketing en las principales redes sociales, así como, al análisis de dónde se encuentra el retorno de su inversión (ROI) en el ciclo de una campaña de Social media. Etapas del ciclo del Social media en base al ROI:
Pinterest Demographic Data: The Marketers Guide to People Who Pin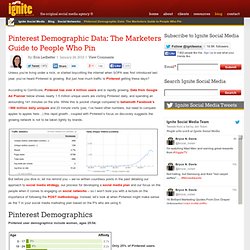 Unless you're living under a rock, or started boycotting the internet when SOPA was first introduced last year, you've heard Pinterest is growing. But just how much traffic is Pinterest getting these days? According to ComScore, Pinterest has over 4 million users and is rapidly growing. Data from Google Ad Planner below shows nearly 1.5 million unique users are visiting Pinterest daily, and spending an astounding 14+ minutes on the site. While this is pocket change compared to behemoth Facebook's ~500 million daily uniques and 23 minute visits (yes, I've heard other numbers, but need to compare apples to apples here…) this rapid growth , coupled with Pinterest's focus on discovery suggests the growing network is not to be taken lightly by brands.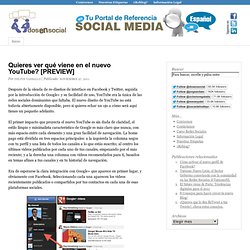 Después de la oleada de re-diseños de interface en Facebook y Twitter, seguida por la introducción de Google+ y su facilidad de uso, YouTube era la única de las redes sociales dominantes que faltaba. El nuevo diseño de YouTube no está todavía abiertamente disponible, pero si quieres echar un ojo a cómo será aquí tienes un pequeño adelanto. El primer impacto que proyecta el nuevo YouTube es sin duda de claridad, el estilo limpio y minimalista característico de Google es más claro que nunca, con más espacio entre cada elemento y una gran facilidad de navegación.
Quieres ver qué viene en el nuevo YouTube? [PREVIEW]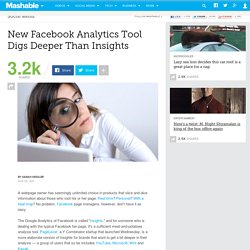 A webpage owner has seemingly unlimited choice in products that slice and dice information about those who visit his or her page. Real time? Personal?
New Facebook Analytics Tool Digs Deeper Than Insights
Social Networking Stats - social.implu.com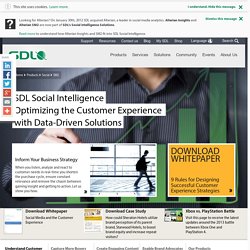 Do you know the process your customers take to buy and connect with you? Their journey is often filled with many steps, stops and starts. What you do to help them along the way makes all the difference in gaining a competitive foothold. Taking action to improve the experiences your customers have within that journey can convert them from shoppers to customers, and then to advocates.
Social Media Monitoring and Measurement service -Sentiment Metri
Social Content Management Organize your social stream with schedules, communicate rights allocation with teams, and gain insight into the performance of your content with comprehensive analytics. Stream Management Create, schedule and control where your content is published; leverage templates to ensure content is on message and on time. Drive Brand Engagement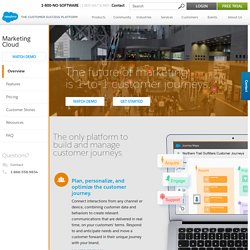 Socialmetrix   |   Monitoramento de meios sociais e tradicionais
"Socialmetrix Echo has allowed us to analyze the results of our actions and releases, to understand our users reactions to them and to improve our messages in order to communicate with them in the most appropriate way." Ignacio Sbampato, Chief Sales & Marketing Officer at ESET "Socialmetrix allowed us to approach and learn much more about our customers and thus about 'our customers´ customers', optimizing results in a much more efficient manner.
SM2