Stumbled
Your Song. 14 Famous Old Photos Colorized. We live in the modern technology time.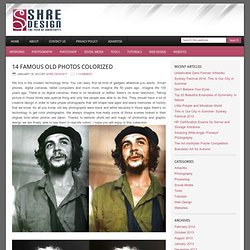 You can easy find all kind of gadgets wherever you wants. Smart phones, digital cameras, tablet computers and much more. Imagine life 50 years ago…imagine life 100 years ago. There is no digital cameras, there is no facebook or twitter, there's no even television. Improve Your Google Search Skills [Infographic] Don't limit yourself to just plugging in simple search terms to Google; check out this infographic and learn a search string search or two.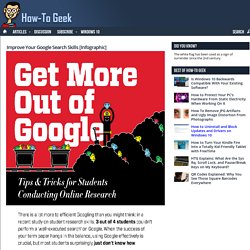 You don't need to limit yourself to searching just for simple strings; Google supports all manner of handy search tricks. If you want to search just HowToGeek.com's archive of XBMC articles, for example, you can plug in site:howtogeek.com XBMC to search our site. Get More Out of Google [HackCollege via Mashable] Jason Fitzpatrick is warranty-voiding DIYer and all around geek. When he's not documenting mods and hacks he's doing his best to make sure a generation of college students graduate knowing they should put their pants on one leg at a time and go on to greatness, just like Bruce Dickinson.
11 cheap gifts guaranteed to impress science geeks. Science comes up with a lot of awesome stuff, and you don't need a Ph.D, a secret lab, or government funding to get your hands on some of the coolest discoveries.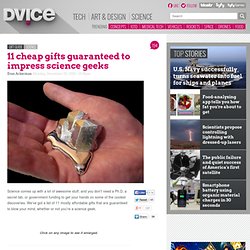 We've got a list of 11 mostly affordable gifts that are guaranteed to blow your mind, whether or not you're a science geek. Click on any image to see it enlarged. 1. Aerogel Also known as frozen smoke, Aerogel is the world's lowest density solid, clocking in at 96% air. Emergency and Disaster Information Service. How to Disagree. March 2008 The web is turning writing into a conversation.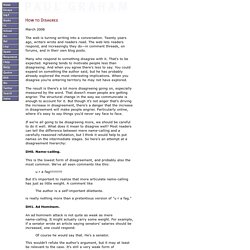 Twenty years ago, writers wrote and readers read. The web lets readers respond, and increasingly they do—in comment threads, on forums, and in their own blog posts. Many who respond to something disagree with it. Amazingly Creative Drawing Vs Photography. Problem Gambling. The Power of Saying "I Don't Know". Column by Janine Popick, Inc.com "Girl Power Female CEO's" February 11, 2010 Imagine six business colleagues in a meeting and the leader of the meeting says: "Did everyone get the TPS report?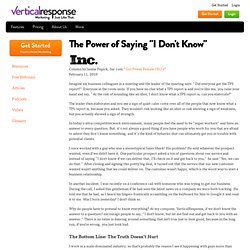 " Everyone in the room nods. Dream Big by Peter Fecteau.
---