Drink Recipes
Let me start by saying the pictures don't do this drink justice. If I could, I would have captured this drink on a long walk beneath red, yellow, and purple trees.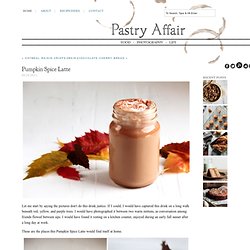 The Pastry Affair - Home - Pumpkin Spice Latte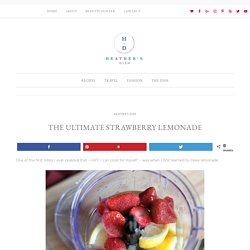 One of the first times I ever realized that – HEY! I can cook for myself! – was when I first learned to make lemonade.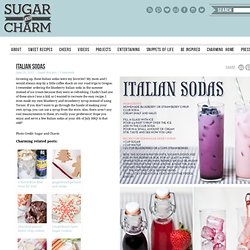 June 30, 2011 | Sweet Recipes | Comments
Holiday Mixed Drink Recipes – Drink Recipe Ideas for Your Holiday Party
Top 20 Mixed Drink Recipes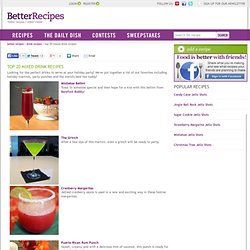 Iced Tea with Cider, Mint and Honey
Try Kitchen View! Take your computer to the kitchen and view this recipe full-screen, with step-by-step directions. Enter Kitchen View 1 Make Caramel Syrup and allow to cool.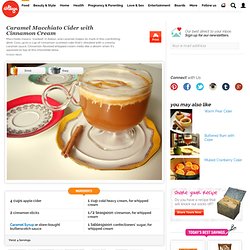 Face it, on their 21st birthday, most people celebrate by going out and having a few drinks. Shots, inevitably, will be part of that. While the trend of drinking 21 shots is dangerous and not recommended, having one or two commemorative shooters can be fun.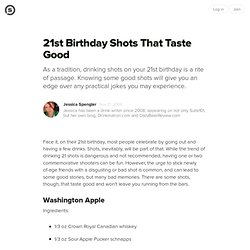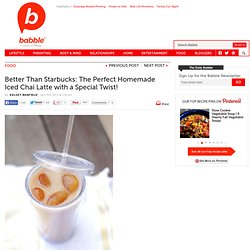 Chai ice cubes and homemade vanilla simple syrup!
Perfect Iced Chai Tea Latte | Family Kitchen - StumbleUpon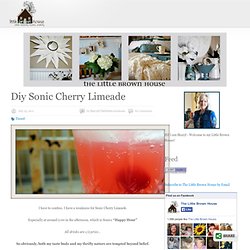 Tweet!
Diy Sonic Cherry Limeade | The Little Brown House. - StumbleUpon
Toxins-free for life Looking to increase your energy levels, to lose weight, get clearer skin, prevent premature ageing and to help preventing diseases? Then look no further! This 5 days step-by-step detox will help you implement long-lasting healthy habits that yields results. Price: $47
eat make read - StumbleUpon
April 29th, 2011 It's Friday, it's sunny, it's time for margaritas! This week I was inspired by those slices of mango that we eat in the summer that are sprinkled with spicy salt and are basically the simplest, best thing ever.
9 drink recipes for fall and winter: Pumpkin pie smoothie
One of my absolute favorite things is a Green Smoothie.