Waking Crew
Who came up with the idea that we are supposed to drink orange juice at breakfast? And why, if oatmeal is so good for us, do we eat that only in the morning as well? Apologies to the Palinites, but nutritionists are starting to realize that you and I like our oatmeal and OJ before we start the day because we evolved to like it that way—because enjoying the two together is healthier than eating each of them alone.
Famous trees come and go. L'Arbre du Ténéré was once considered the most isolated tree on Earth, a landmark on caravan routes in the Sahara, until it was knocked down by a drunk Libyan truck driver in 1973. This year in August, the famous Anne Frank tree in Amsterdam was blown down by high winds during a storm. Luckily, there are still many special trees out there.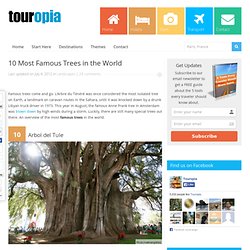 What Happens When You Slow Down the Jurassic Park Theme by 90 Percent?
full view of the mobile homeless shelter design enthusiast, paul elkins, develops mobile units, and other small scale vehicles. he previously designed the burning man bicycle camper and his latest development is a mobile homeless shelter which he designed as part of a competition asking individuals to meet the demands of the rapidly growing homeless society - a kind of substitute for the grocery cart situation. elkins wanted his design construction to be a simple, light weight, water tight insulated box on wheels, built with an area for displaying and selling handmade wares. construction of the mobile homeless shelter the shelter weighs 225 pounds when empty. the roof acts as a rain catcher. when it starts raining, a valve is turned to stop the flow of water to the collection tank to allow debris to be flushed from the roof. after a minute of this cleaning process, the valve can be turned back on and collect free water.
Andrew Purcell, online producer (Image: Oli Scarff/Getty Images) The world of art and design is abuzz with talk of the spider-silk cape being shown at the Victoria & Albert Museum in London. Yet, despite its beauty, the shawl is perhaps more a wonder of nature than of fashion design. The cape was created over eight years using silk from more than 1 million Madagascar golden orb spiders (Nephila madagascariensis).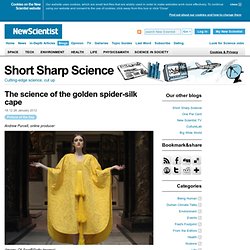 Short Sharp Science: The science of the golden spider-silk cape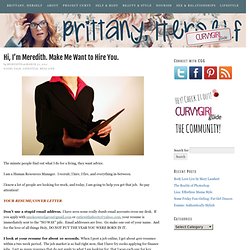 The minute people find out what I do for a living, they want advice. I am a Human Resources Manager. I recruit, I hire, I fire, and everything in-between.
Update: You can now find out list of the top 25 must-see movies of 2013 here.And our 25 must-see movies of 2014 are here. As 2011 draws to a close, one eye is inevitably on the treats that are lying ahead for 2012. With that in mind, we've got our line-up of, as things stands, the 25 films that are brightest on our radar. Now, a couple of disclaimers. There are films that haven't made the cut here simply because we don't know a fat lot about them yet, or at least not enough to get us fired up.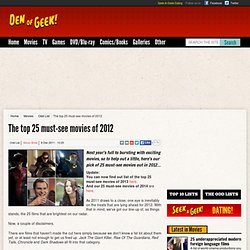 Dictionary of Difficult Words - R
Every child has heard the healthy-eating mantra "You are what you eat." But there may be a closer resemblance between good-for-you grub and your body than you thought. We found 10 foods that mirror the body parts they provide nutrients for—for example, brain-boosting walnuts actually look like a brain.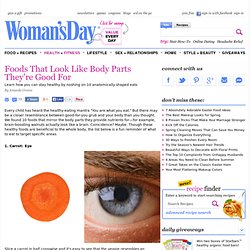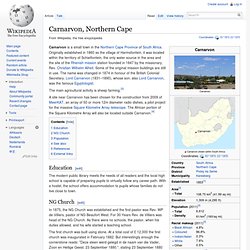 Carnarvon, Northern Cape
Carnarvon is a small town in the Northern Cape Province of South Africa. Originally established in 1860 as the village of Harmsfontein, it was located within the territory of Schietfontein, the only water source in the area and the site of the Rhenish mission station founded in 1847 by the missionary, Rev. Christian Wilhelm Alheit. Some of the original mission buildings are still in use. The name was changed in 1874 in honour of the British Colonial Secretary, Lord Carnarvon (1831–1890), whose son, also Lord Carnarvon, was the famous Egyptologist.