Sewing/Fabric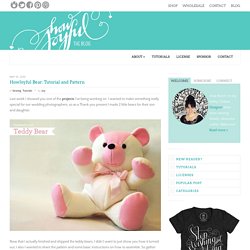 Last week I showed you one of the projects I've being working on.
Bear: Tutorial and Pattern
Tutorial: Ribbon Pinecone Ornament
Ribbon Pinecone Ornament Tutorial by Jenna . Ornaments for any occasion – try fall colors for Halloween or red and green for Christmas. A no sew project suitable for most age groups (young children might need supervision with pins though).
This cute costume is made of warm fleece and is great for wearing out on Halloween or just chillin' around the house.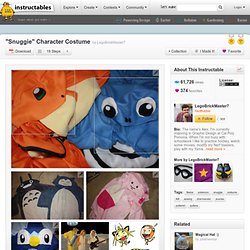 "Snuggie" Character Costume
These pillows are easy and quick to make, a perfect end of summer project!
Strawberry Pillows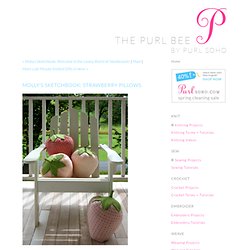 Hello all, I'm Chelsea from Seablanket.com!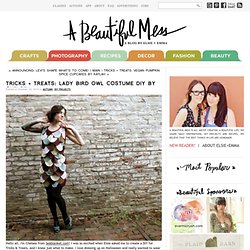 Tricks + Treats: Lady Bird Owl Costume DIY by Chelsea
Image: flickr Do you have have tonnes of old baggy t-shirts crowding out your wardrobe and not sure what to do with them? Chopping them up and reconstructing them into funky, sexy and hip clothing is hot right now.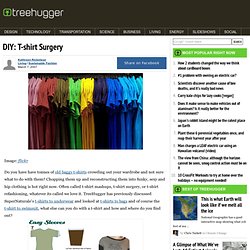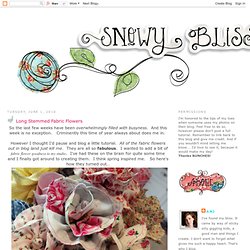 Long Stemmed Fabric Flowers
So the last few weeks have been overwhelmingly filled with busyness. And this week is no exception.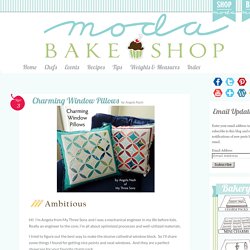 Hi! I'm Angela from My Three Sons and I was a mechanical engineer in my life before kids. Really an engineer to the core, I'm all about optimized processes and well-utilized materials.
Hi there I'm Vanessa and if you're here from Made by Rae, welcome to Punkin Patterns! Glad you could stop by and please take a look around. While you're here take a minute to enter my fabric giveaway - In honor of Celebrate the Boy month, I'll be giving away 1 yard of Curious George Fabric.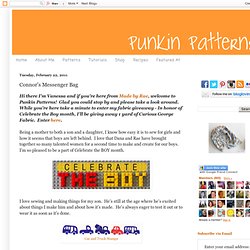 Connor's Messenger Bag
Pin Cushion Ring: 5-Minute Project! | Prudent Baby
This is the most easiest DIY ever! A very fun and simple DIY wrap-turned-scarf project that takes less than a minute to create and requires only one piece of fabric! materials: scissors, measuring tape, and a rectangular piece of fabric (approximately 60 inches long).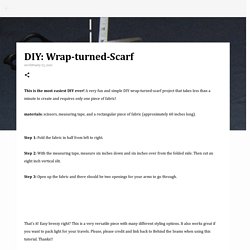 You'll love this little piece of sunshine in your car! Not only is it fabulously chic, it holds all your favorite Muse music and DVD's. And as an added bonus, you get to use up a bunch of scraps from your stash!
Puking Pastilles& Blog Archive & Free Car CD Holder / Case Tu...