MISCELANEOS
These are some useful tricks
The map of the Internet Like any other map, The Internet map is a scheme displaying objects' relative position; but unlike real maps (e.g. the map of the Earth) or virtual maps (e.g. the map of Mordor), the objects shown on it are not aligned on a surface. Mathematically speaking, The Internet map is a bi-dimensional presentation of links between websites on the Internet. Every site is a circle on the map, and its size is determined by website traffic, the larger the amount of traffic, the bigger the circle.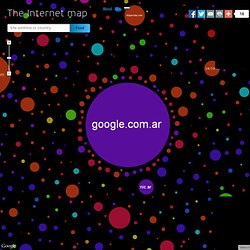 The Internet map
Experiments at the Office
Device Loop Animation View the device loop A device loop animation that I created for the new slid.es home page.
Coil - Use your trail to enclose enemies in this reflex HTML5 game.
Generar un nombre aleatorio - Fake Name Generator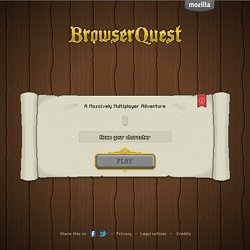 or reset your character All your items and achievements will be lost. Are you sure you wish to continue? cancel - click anywhere to close -
Endless Forms Most Battleful