Mommy Blogs
TheBloggess.com
So Victor and I just had a discussion about which superhero we would be if we could and it quickly escalated into a giant disagreement about who was considered a superhero and who wasn't. Specifically, we almost went to fist-city over whether Mighty Mouse and Underdog are superheroes. They are.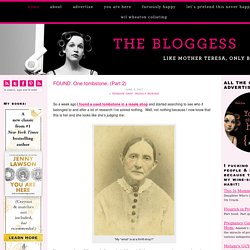 We are THAT Family — ... you know the ones.
Tip Junkie
The Pioneer Woman - Ree Drummond
dooce®
Busy Mommy Media, Surviving Motherhood One Mess at a Time
Mommy Tracked | Managing the Chaos of Modern Motherhood
Beccarama
I don't think there is any bad age or best age for Disney. The real magic of Disney is that all ages can find something fun, wonderful and plain ol' optimistically wonderful to celebrate and explore. My daughters never went through a Princess phase, but they did go through a fairy phase. Even when my daughter dressed up like Belle for Halloween at 4 years-old she added a pair of wings… As my daughters have gotten older they've experienced more and more of the things that make Disney unique, from being able to stay up really late at Walt Disney World to the Broadway world of Disney. So when we were given the opportunity to host a Disney Side party at our home we immediately brainstormed about what would be special and fun for them and their tween girl friends.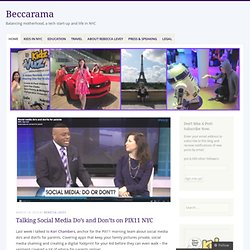 A Mediocre Mom Blog : Whiskey In My Sippy Cup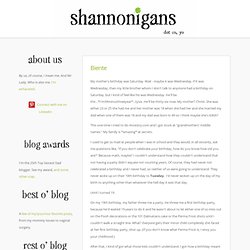 So I'm driving around in the car with my 13 year old and we're talking about all the random nonsense you talk about with your kids in the car; somehow we got on the subject of college, and he quite nonchalantly informs me that he isn't going to college, like ugh mom. I reach over to take his temperature, just to be sure he isn't delirious with The Fever, and then ask him oh, re-heally? This child looks at me and, with his mouth I spent nine months making for him, actually says, "Yeah, I'm just going to do what you did. You turned out fine." He then had the honor and great privilege of being strapped into a moving vehicle he could not escape from while listening to his mother talk in very loud tones about exactly what is was that she did, and: