Mommy Blogs
TheBloggess.com
So Victor and I just had a discussion about which superhero we would be if we could and it quickly escalated into a giant disagreement about who was considered a superhero and who wasn't. Specifically, we almost went to fist-city over whether Mighty Mouse and Underdog are superheroes. They are.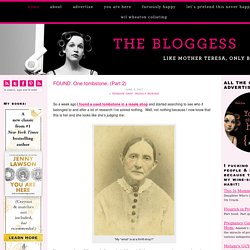 We are THAT Family — ... you know the ones.
Tip Junkie
The Pioneer Woman - Ree Drummond
dooce®
Busy Mommy Media, Surviving Motherhood One Mess at a Time
Mommy Tracked | Managing the Chaos of Modern Motherhood
Beccarama
I don't think there is any bad age or best age for Disney. The real magic of Disney is that all ages can find something fun, wonderful and plain ol' optimistically wonderful to celebrate and explore. My daughters never went through a Princess phase, but they did go through a fairy phase. Even when my daughter dressed up like Belle for Halloween at 4 years-old she added a pair of wings… As my daughters have gotten older they've experienced more and more of the things that make Disney unique, from being able to stay up really late at Walt Disney World to the Broadway world of Disney. So when we were given the opportunity to host a Disney Side party at our home we immediately brainstormed about what would be special and fun for them and their tween girl friends.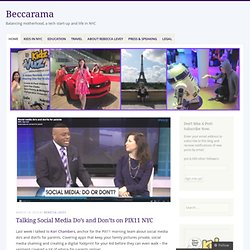 A Mediocre Mom Blog : Whiskey In My Sippy Cup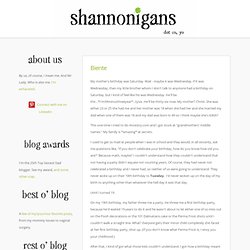 I've been mentally and physically beat up by enough adults to know that there is absolutely nothing more horrid you can say to a kid than, "This is going to hurt me more than it hurts you." The only people who say that are narcissistic sociopaths. If an adult says that to you, you're most likely going to carry whatever scar is left on you for the rest of your life. I've never said it to my kids, and then few times I've even thought it's been appropriate I've stepped back immediately to reassess the situation, because those 11 words mean someone doesn't have a firm grip on the situation at hand, and that someone is probably me. Except for today. Today I found the way that something can actually hurt me as the parent more than it hurts him as the kid, and I had to do it.