Skills & Abilities
Business Analysis and User Experience Activities
Folder Size - Screen Shots
ankle tape
These regulations apply to New York waters of Lake Erie, the Upper and Lower Niagara River, Lake Ontario, the St. Lawrence River, and designated sections of the tributaries to these waters. Tributary sections subject to these regulations are generally defined as the bridge closest to the mouth upstream to the first barrier impassable to fish.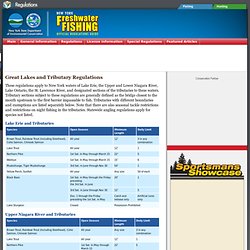 Great Lakes and Tributary Regulations | New York Freshwater Fishing Guide | eRegulations.com
Guide * Windows 7 Ultimate Tweaks & Utilities *
WARNING! Use the tweaks at your own discretion. Nothing is written in stone.--=[ SSD Windows 7 Tweaks ]=--Increase System SpeedEnable Write CachingDescription: This will show you how to enable write caching to have better performance for a storage device.Instructions: Open the Control Panel -> System and Security -> Device Manager -> expand Disk drives -> Double click on the listed storage device that you want to enable write caching for -> Click on the Polices tab -> By default, "Enable write caching on the device" is checked under the Write-caching policy section.
IS [NOT] NULL (Transact-SQL)
expression IS [ NOT ] NULL expression Is any valid expression. Specifies that the Boolean result be negated.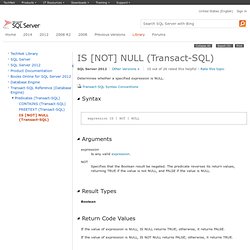 Sentences Crisp, Sassy, Stirring
How to Maintain and Use Collaborative Grocery Lists
The grocery store can be a rather unpleasant place if you're not prepared for it, but using collaborative grocery list apps with your significant other or roommates can make the process easier. Here's how to do it. Photo remixed with Matt MacGillivray. The main purpose of the collaborative list is to maintain a constant running record of everything you need throughout the week. If you're collaborating with others on the project, there's a handful of ways to make the process smoother and make your shopping experience more efficient in the long run. Let's start by looking at our favorite app for the job, Grocery IQ.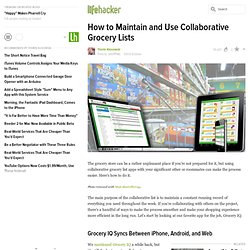 Digging into WordPress is an entirely . It's not that way because we just arbitrarily decided that self publishing was hip and that was what we were going to do. In fact, the plan early on was the opposite. Step one, we thought, was to write the book. So we did that.
What We Learned Publishing Digging Into WordPress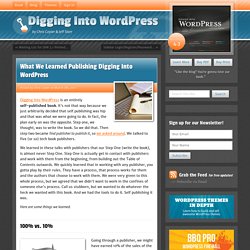 Programmers are craftspeople trained to use a certain set of tools (editors, object managers, version trackers) to generate a certain kind of product (programs) that will operate in some environment (operating systems on hardware assemblies). Like any other craft, computer programming has spawned a body of wisdom, most of which isn't taught at universities or in certification classes. Most programmers arrive at the so-called tricks of the trade over time, through independent experimentation. In The Pragmatic Programmer, Andrew Hunt and David Thomas codify many of the truths they've discovered during their respective careers as designers of software and writers of code. Some of the authors' nuggets of pragmatism are concrete, and the path to their implementation is clear. They advise readers to learn one text editor, for example, and use it for everything.
The Pragmatic Programmer: From Journeyman to Master (9780201616224): Andrew Hunt, David Thomas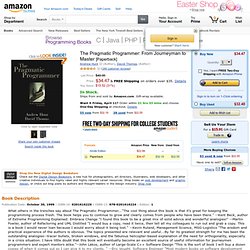 Resetting Lost Password using NT Password Recovery & Registry Editor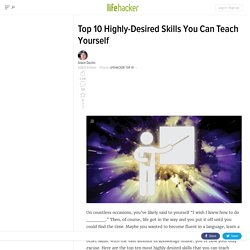 "Code is not as complicated as you think, so go get started!" I disagree. It really depends what you're learning. CSS and Objective-C/C++ are in completely different leagues (and categories, actually, but they both count as "code"). Getting started is the hardest part.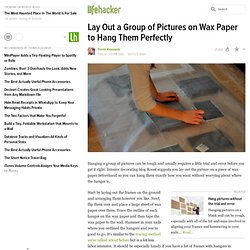 Hanging a group of pictures can be tough and usually requires a little trial and error before you get it right. Interior decorating blog Roost suggests you lay out the picture on a piece of wax paper beforehand so you can hang them exactly how you want without worrying about where the hanger is. Start by laying out the frames on the ground and arranging them however you like. Next, flip them over and place a large sheet of wax paper over them.
Lay Out a Group of Pictures on Wax Paper to Hang Them Perfectly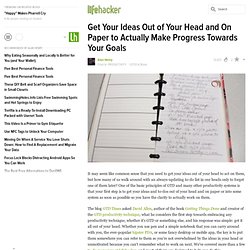 Get Your Ideas Out of Your Head and On Paper to Actually Make Progress Towards Your Goals
That's why that last paragraph is so important. The headline should read "Get Your Ideas Out of Your Head and INTO A SYSTEM YOU TRUST to Actually Make Progress Towards Your Goals" My productivity has flourished with Remember the Milk Pro, an iPhone and pinned tabs on my browser.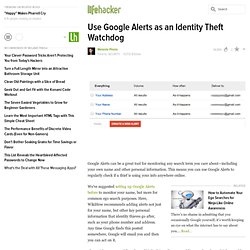 Use Google Alerts as an Identity Theft Watchdog
Google Alerts can be a great tool for monitoring any search term you care about—including your own name and other personal information. This means you can use Google Alerts to regularly check if a thief is using your info anywhere online. We've suggested setting up Google Alerts before to monitor your name, but more for common ego search purposes. Here, WikiHow recommends adding alerts not just for your name, but other key personal information that identity thieves go after, such as your phone number and address. Any time Google finds this posted somewhere, Google will email you and then you can act on it. The article suggests adding date of birth, drivers license, and license plate, but I think I would just stick with name, address and phone number.
America's Test Kitchen - Google+
Season Cast Iron Cookware with Flax Seed Oil for a Long-Lasting, Gorgeous Coat
We've discussed how to season cast-iron cookware before, but for those folks really serious about maintaining their cookware, or who have money to spend on them, more than a few people suggest using flax seed oil to get the ultimate in non-stick, rust-protective seasoning and gorgeous shine. The trouble with flax seed oil is that it can be pretty expensive, and difficult to come by, especially if you don't have a health or gourmet food store in your vicinity. If you do, however, Instructables user noahw claims it's the best way to season your cookware, and he has the shine to prove it. After doing some research into the topic, we turned up a number of people who agree, including an article in February 2011's issue of Cooks Illustrated and this Sheryl Canter piece that inspired it.
You've probably heard too many times to count that "in this economy, you should be happy to have any job at all." Perhaps that's true, but that doesn't mean you can't try to find something better if you hate the job you've got. Here are a few things you can do this weekend to prepare to make a positive shift in your work life. Update That Resume Before you set out to apply for a new job, you're probably going to need an up-to-date resume.
Update Your Resume and Get a (Better) Job This Weekend
Removing Stains: The Basics - Martha Stewart Home & Garden
There is no single technique or product that takes care of every spot and spill, but with the right information and supplies, many stains can be removed. If a garment isn't washable, the safest thing is to take it to a dry cleaner, although there are some treatments you can try at home (see Stain First Aid Chart). If you stain a washable garment, the golden rule is: Act quickly. For a liquid, gently blot up any excess with a white cloth, working from the outside in, so you don't spread the stain; do not press hard or rub. Sprinkle an oily stain with cornstarch.
Networking News, Videos, Reviews and Gossip - Lifehacker
A Step-by-Step Guide to Painlessly Plan and Vet Your Retirement
Planning your retirement seems boring. But whether your retirement is five years away or fifty, it's never too early to start planning for your golden years, and it doesn't have to be a tedious, painstaking process. Numerous financial tools can help you do everything from calculating how much money you'll need when you retire to finding the best investment mix and making sure you're saving enough now. Follow these steps and wizards to get your comprehensive plan started (the sooner the better, so your money can grow exponentially!). What You Need to Get Started: Retirement Plan Basics
Use Pretend Money to Learn How to Invest
Personal Finance News, Videos, Reviews and Gossip - Lifehacker
What's a Private BitTorrent Tracker, and Why Should I Use One?
How Do I Tell If a Mushroom Is Safe to Eat?
Ships Captain's Medical Guide Is an Emergency Manual for Non-Doctors
The Car Repairs You Can (Seriously) Do Yourself, Despite Your Abilities
How to Build a Chrome Extension
How to Take Your First Coding Project from Start to Finish
Learn Code The Hard Way -- Books And Courses To Learn To Code
Free Online Course Materials | Courses | MIT OpenCourseWare
Top 10 Ways to Avoid Fees and Get Free Money