No_tag
Time Magazine - January 26 2009 : Books > Magazines - Mininov
Whole Earth Catalog: Access to Tools and Ideas
The Simulator - Garnet Hertz - 1997
Most designers and web developers only scratch the surface of the potent language that is CSS. In terms of programming languages, CSS has a fairly simple learning curve.
10 Challenging But Awesome CSS Techniques - NETTUTS
Barack Obama at the 2008 DNC
Personal Identity Portal (PIP)
Free Music: 22 Websites That Are Driving Daggers Into The Heart
Written by: Jason Lankow, Ross Crooks, Joshua Ritchie, and Brett McKay Photo by the nonist There are the books you read, and then there are the books that change your life. We can all look back on the books that have shaped our perspective on politics, religion, money, and love. Some will even become a source of inspiration for the rest of your life. From a seemingly infinite list of books of anecdotal or literal merit, we have narrowed down the top 100 books that have shaped the lives of individual men while also helping define broader cultural ideas of what it means to be a man.
100 Must-Read Books: The Essential Man's Library | The Art of Ma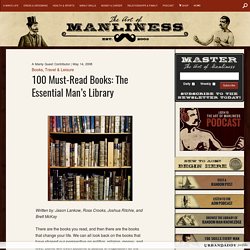 http://www.beyondthebeatgeneration.com
The author's posts are entirely his or her own (excluding the unlikely event of hypnosis) and may not always reflect the views of Moz. Updated to Version 2.1: We've uploaded a brand new version of the PDF. It now includes best practices for pagination. It is my honor and privilege today to introduce the brand-new version of The Web Developer's SEO Cheat Sheet. The Web Developer's SEO Cheat Sheet
CSS Frame Generator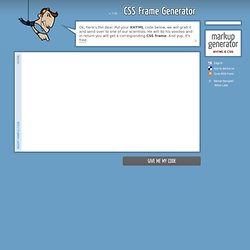 v. 1.00 What is it?
Free, Fast and Easy CSS webpages! | psd 2 CSS Online
Web Site Optimization: Speed Up Your Site website optimization w
NETTUTS - Web development tutorials and links - Spoonfed Web Tut
Website Optimizer
While the ongoing Yahoo-Microsoft nuptials play out (picture a lumbering brutish Steve Ballmer of Microsoft dragging Yahoo's squealing Yang by the hair to the altar), those of us who actually consume their services are left wondering what the impact will be of the seemingly inevitable consummation.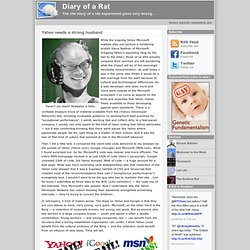 Yahoo needs a strong husband
Gilma - GUI for ILMerge Application
The Godfather, Al Pacino | The Quotable Al Pacino | Photos | EW.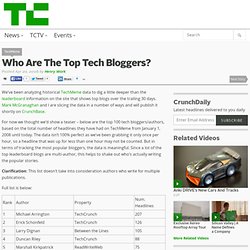 We've been analyzing historical TechMeme data to dig a little deeper than the leaderboard information on the site that shows top blogs over the trailing 30 days.
Who Are The Top Tech Bloggers?
Download details: Visual Studio Team System Web Access 2008 SP1
Team System Web Access (formerly known as TeamPlain) is a Web interface to Visual Studio 2008 Team Foundation Server. Team System Web Access is a free download that will be incorporated into a future release of Visual Studio Team System. You may install it with licensed installations of Team Foundation Server. You must be a licensed user of Team Foundation Server to use Team System Web Access.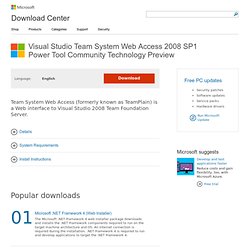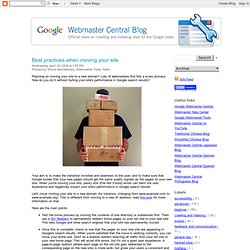 Best practices when moving your site
Posted by Ríona MacNamara, Webmaster Tools Team Planning on moving your site to a new domain? Lots of webmasters find this a scary process.
The internet is shit
A friend of mine…I'll call him Arnold Babar…is in the early stages of starting a company. Over a few beers the other night, Arnold asked me a few general questions about service providers we've used for various aspects of building the KnowledgeBid expert network management platform and other projects. A few came to mind immediately…then I thought of a few later that night…then a few more the next day.
My picks: The best service providers for startups « RobWebb2k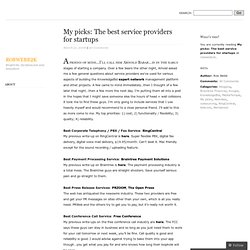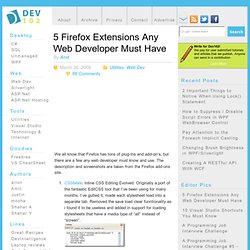 We all know that Firefox has tons of plug-ins and add-on's, but there are a few any web developer must know and use.
5 Firefox Extensions Any Web Developer Must Have | Dev102.com
http://anonymouse.org
Top 10 Best Places to Get Free Books (Part 1)
EmailEmail
Top 100
Seth's Blog: Where to find great ideas and arresting images
If you need photos for a presentation or website or brochure, try Flickr.
Free Books Free Minds
Silverlight 3D Column Chart Gallery
Scott Hanselman's Computer Zen - The Weekly Source Code 22
Twitter Tools, Tweaks and Theories: TypePad Hacks
I have to preface this post with a confession: The first time I heard about blogging, my response was "That's the dumbest @$%#&%$ thing I've ever heard of. Why the hell would I want to do that?"
When researching FuseCal this morning, one of the things that made it so appealing to try was the fact that you could just enter in a URL and see the service in action right away. No sign-up forms, no logins. This got us thinking about UI design as it applies to today's web services.
Good UI Design: Make It Easy, Show Me You Care - ReadWriteWeb
Project Management Templates Articles Books and PRINCE2 Training
50 Movies That All Guys Should See Before They Die - A Modern Gu
5 Famous Inventors (Who Stole Their Big Idea)
Free XHTML/CSS website templates for download | Mantis-a templat
Top 12 CSS Frameworks and How to Understand Them | Speckyboy - W
Friendfeed Frenzy - Why it continues
My Dashboard